News
Zesco United Signs Goal keeper Cyril Chibwe For A 2-Years Deal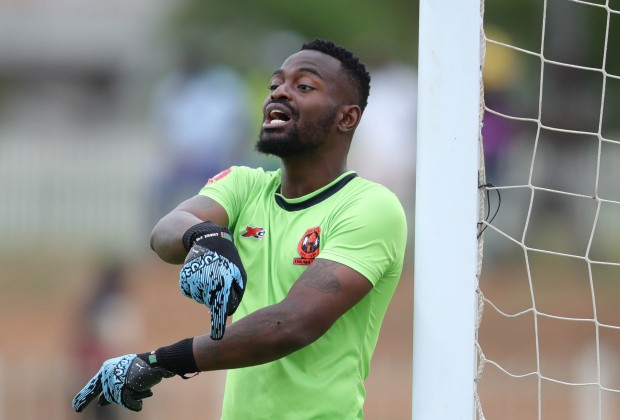 ZESCO United is delighted to announce the signing of Zambian international goalkeeper, Cyril Chibwe on a 2-year deal subject to completing medicals.
The South African born shot stopper has opted to shift base from South to Zambia, with the latter being his parent's country of origin.
Chibwe 28 joins the nine-times Zambian Super League champions following the end of his contract at South African side, Baroka FC.
The former Polokwane City goalkeeper is excited to have secured a contract with the country's biggest football club.
"To be honest I have been in South Africa all my life and coming to Zambia wasn't even a hustle for me because it's something personal and special. Obviously, I had offers in South Africa, but I had to sit down with my manager and weigh the options in terms of where I was to benefit as a player.
"It is great for me and I have heard great things about this club. I am humbled and looking forward to making my own memories here. I am happy to be here," he said.
Chibwe believes he has made a good career choice to join the Zambian Super League giants following the end of contract at Baroka FC.
"Speculations were there but personally I knew that not having a team was a blessing from God because the time my clearance was handed to me the dates were mixed up so I couldn't sign for any team.
"There were teams that were interested but I kept on training with the club. I wanted to wait until the end of the season, see what could happen. But look where I am now? I am really happy to be here at ZESCO United."
Chibwe who joins ranks with Kenyan international goalkeeper, Ian Otieno and fellow Chipolopolo shot stopper Gregory Sanjase is not perturbed by any pressure and can't wait to be between the sticks ahead of the 2022/23 CAF Confederation Cup.
"As long as you play football there is pressure. Whether you play in lower ranks or higher ranks, football is a pleasure game. It is about how you handle the pressure. I can't wait to be on the field and put on this beautiful jersey. ZESCO United fans should expect hard work, determination and most of all, silverware.
"CAF competitions gives you great exposure. As a player you look for things like this in your career. You gain experience outside the country playing in Champions League and Confederations Cup. I think it is a way to build a player and the club," he concluded.
Credit: Desmond Katongo