News
Zesco United Inks 2.5 Million One-Year Deal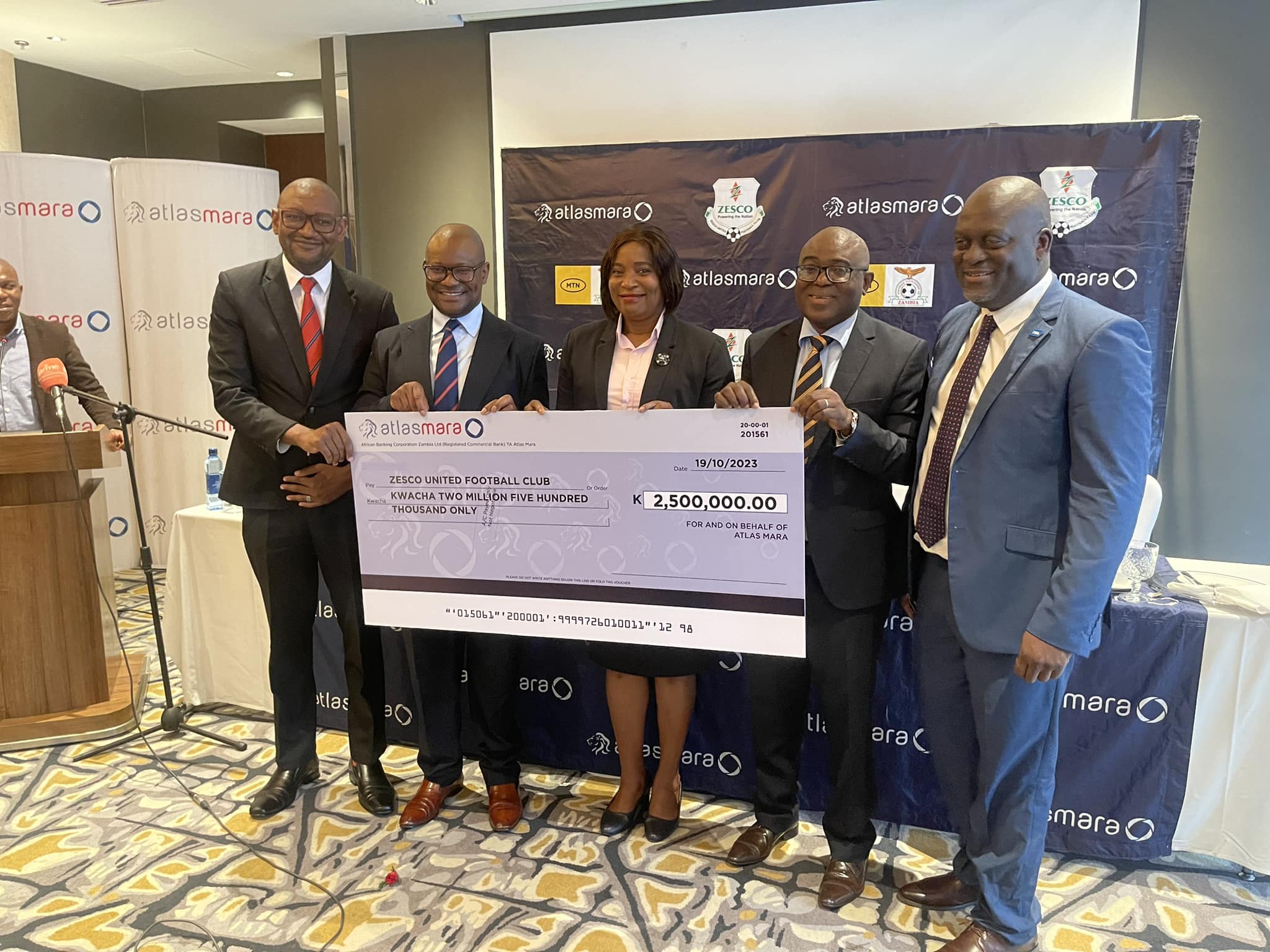 "Zesco United Inks 2.5 Million One-Year Deal"
ZESCO United Football Club has successfully secured a one-year jersey sponsorship contract with Atlas Mara Bank for the 2023-2024 FAZ/MTN Super League season, with a total value of 2.5 million Kwacha.
This agreement represents the renewal of a previous two-year jersey sponsorship deal that was initially established in 2017 and came to its conclusion at the end of the 2022-2023 FAZ/MTN Super League season.
During the signing ceremony held in Lusaka today, Bobbline Cheembela, the Chief Executive Officer of Atlas Mara Bank, expressed his satisfaction and enthusiasm regarding the longstanding partnership between the two institutions over the past six years. He emphasized the commitment of both parties to actively promote financial literacy among the players as a key component of their collaboration.
On the other hand, Maxwell Saya, Chairperson of ZESCO FC, conveyed his message through a speech read by Charles Kalala, ZESCO United Football Club's Chief Executive Officer. Saya viewed this sponsorship as a challenge to both the club's management and players, motivating them to put in maximum effort to secure the league title.
Joseph Chimpampwe, the Chief Executive Officer of the Zambian Premier League, reiterated the league's dedication to further enhance professionalism among the players and to strengthen their engagement efforts to secure additional funds.
Alfred Phiri, the National Secretary General of the ZESCO United Supporters, urged the club's management to ensure that replica jerseys are easily accessible to the enthusiastic FAN.