News
Zesco United Head Coach Numba Mumamba  Spells Out Pre-Season Plans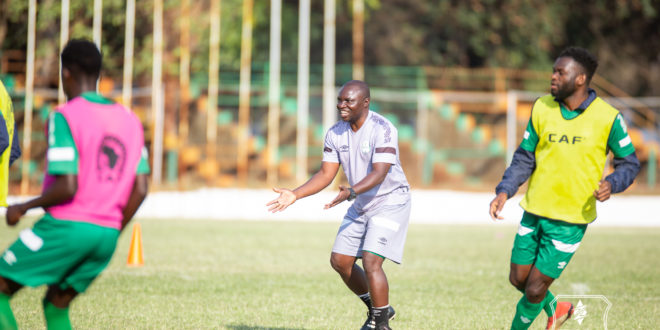 Zambian Super League giants, ZESCO United yesterday commenced their preseason activities ahead of the 2022/23 football season.
The former league champions are bracing themselves for an exciting season which will see them take part in CAF competitions.
Club Head Coach Numba Mumamba and his entire technical bench were on hand to welcome the players at Ndola's Trade Fair grounds from a monthlong break.
Mumamba expects the number of players to grow as the week progresses with most of the foreign players expected in the country sometime next week.
"Everyone was supposed to report for duties unfortunately not everyone has reported. We still have some foreign players who have not yet reported back including some locals. I think we will have everyone before travelling to Mongu.
"This week we will focus on medicals with the first group doing that tomorrow morning (Tuesday) and Wednesdays. We will also focus on our usual gym sessions for the lads to get back in shape," he said.
Meanwhile Mumamba believes Western Province, Mongu provides the best environment for preseason.
"It is a good environment because everyone has to be fully committed and concentrated. We don't want excuses or disturbances to the team especially that we will have an intensive training schedule in order to prepare our players both physically and mentally."
ZESCO United is expected to shift preseason preparations to Mongu on June 26 for 10 days before returning to Ndola.
And Mumamba expects a busy football calendar with National teams participating in the 2023 Côte d'Ivoire Africa Cup of Nations and Championship of Africa Nations qualifiers.
"It will be a busy year for the players and the team. Competing in different competitions at club level and national team level. I think it will be tiresome. That's where player management will come in for us.
We will be looking at having 35 players with some coming developmental teams. What's crucial is to manage our players during the busy international periods."
Credit: Desmond Katongo (Zesco Website)