News
Zesco United Excited About The Signing Of South Sudanese Captain, Peter Maker Manyang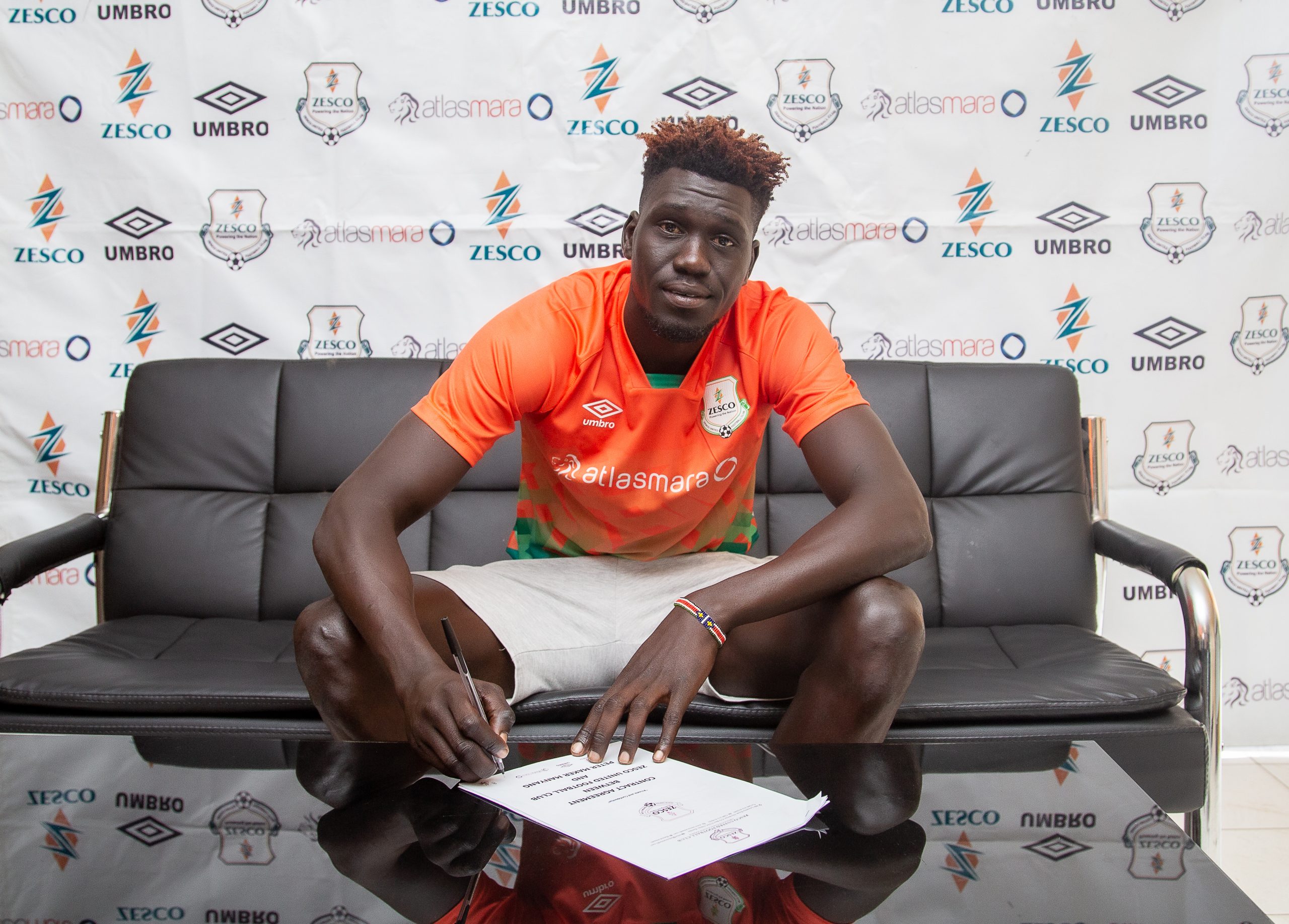 Zesco United Excited About The Signing Of South Sudanese Captain, Peter Maker Manyang'
Zesco United Football extend excitement as they welcome and announce the signing of South Sudanese National Team captain, Peter Maker Manyang.
Here is the full statement issued by the club, Manyang, 27, has signed a 2-year contract agreement with the FAZ Super League champions subject to completing medicals.
The former Munuki football club defender becomes ZESCO United's third signing following the arrival of Dickson Chapa from Napsa Stars and Edward Lungu from Kitwe United.
Manyang:" ZESCO United is a big football club and a competitive team at continental level. I played against them in 2016 when they reached the CAF Champions League semi-finals. I am extremely delighted to join the club. I have also been an ardent follower of the Zambian game and am aware of the club's success at domestic level.
"I want to make an impact here and contribute to the growth of the team by winning trophies. I have settled in very well. The players have been very friendly and am looking forward to working with everyone."
Peter Mutale, Club Technical Chairman:" His vast experience internationally will add great value to the team. He is the current captain of the National team which speaks volumes. We are positive we have the right man to fill the void in our defense."
ZESCO United head coach Numba Mumamba will be delighted with this development after appealing to the club to reinforce the teams defense following the departure of Marcel Kalonda and Mwila Phiri.
"We will need to fill up in defense and the striking force. We are very comfortable in the midfield because we have a lot of numbers in that area. However, we need a central defender and probably two strikers," Mumamba disclosed during the teams pre-season preparation in Chipata.