News
ZESCO United FC Announce The signing Of Ugandan Attacking Midfielder Kezironi Kizito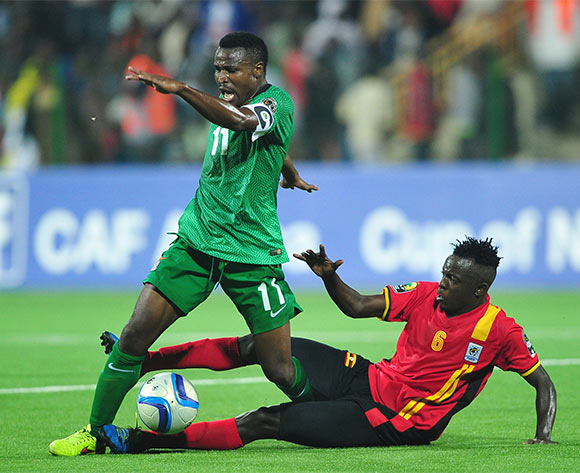 ZESCO United is delighted to announce the signing of Ugandan international attacking midfielder, Kezironi Kizito on a 2-year contract subject to completing medicals.
The former Buildcon attacking midfielder will bring both creativity and dynamism in the middle of the park as ZESCO United aim to return to the summit of the Zambian game.
Kizito 25 is elated to join the country's biggest football club:" I am very honored and excited to join the biggest team in the land. It is a great opportunity and great platform for me, my career and my family."
The Ugandan international attacking midfielder is not new to the Zambian game and understands the expectations that come with playing for ZESCO United.
"I am very read for the challenge because I know what it means to play for the biggest club in the country. I am ready to overcome any challenges."
Meanwhile Kizito is eager to help the club retain to the summit of the Zambian game and challenge for the CAF Confederations Cup.
"I know the team will be involved in CAF Confederation Cup as such I would like to win the title with them. This team reached the semi-finals of the Champions League in 2016. It will be a great contribution for me to help the team reach the finals and possibly win the competition.
"ZESCO United fans should expect some good attacking football and winning titles. We can't be playing without winning. Winning titles is everything for this club."
Kizito becomes the third player ZESCO United have signed since securing the services of Rodrick Khembo and Chipyoka Songa."
Credit:

 

Desmond Katongo