News
Zambia's Historic Victory: National Team Makes History at FIFA World Cup with 3-1 Win Against Costa Rica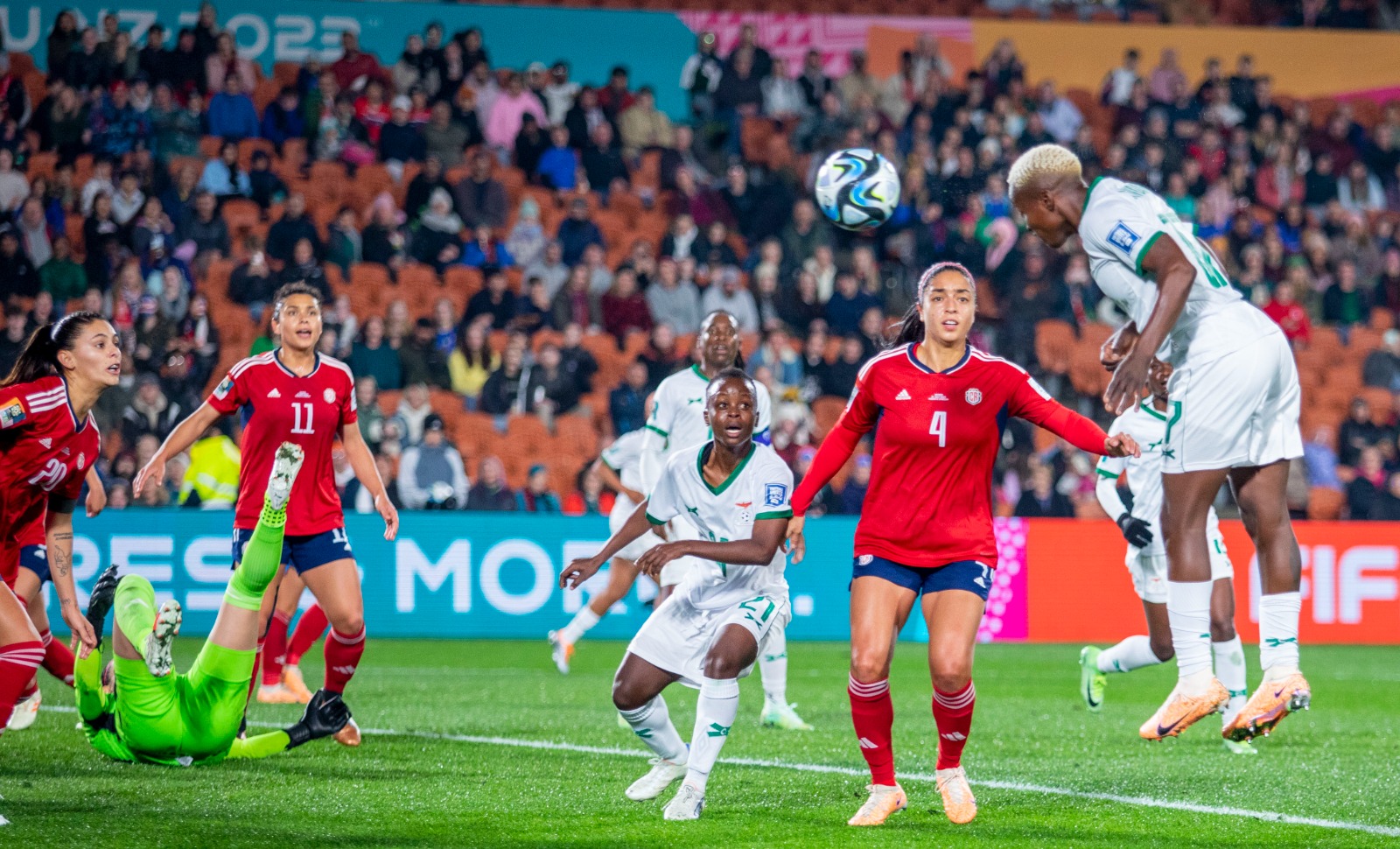 Zambia's Historic Victory: National Team Makes History at FIFA World Cup with 3-1 Win Against Costa Rica 
The Football Association of Zambia (FAZ) and the entire nation are overflowing with joy and pride as they celebrate the historic achievement of the Zambia National Football Team at the FIFA World Cup. The team's momentous 3-1 victory against Costa Rica has etched their names in Zambian football history and brought the nation together in jubilation.
Lushomo Mweemba's outstanding performance in the match made her the first Zambian player ever to score at a senior FIFA World Cup tournament. Her early goal in the 3rd minute set the tone for an exhilarating game that saw Zambia dominate the field with remarkable skill and determination.
Skipper Barbra Banda's leadership and exceptional skills on the pitch earned her the well-deserved Player of the Match Award, adding to the team's glory. Her role in securing the second goal from the penalty spot in the 28th minute showcased her composure and prowess.
With a 2-0 lead at halftime, Zambia continued their relentless attack in the second half. In the 90th minute, Skipper Barbra Banda's assist led to Rachael Kundananji's goal, sealing a decisive 3-1 victory for Zambia. Though Costa Rica managed a consolation goal, it was Zambia's triumph that captivated the hearts of their fans.
The entire nation is united in celebrating this historic milestone for Zambian football. The victory has instilled a renewed sense of pride and hope for the future of the sport in the country. Lushomo Mweemba's name has become synonymous with triumph and inspiration, and her achievement will undoubtedly motivate generations of Zambian footballers to aim for greatness on the international stage.
As the national team continues its journey in the FIFA World Cup, Zambians across the country rally behind their heroes with unwavering support. The team's display of talent, passion, and teamwork has won the admiration of football fans worldwide.
FAZ President, coaches, and players are overwhelmed with joy and express gratitude to the nation for their continuous support. They vow to carry this momentum forward, striving for even greater heights in the tournament.
With the entire nation behind them, the Zambia National Football Team is eager to face future challenges with determination and confidence. The dream of making their mark on the world stage is now a reality, and Zambia's journey in the FIFA World Cup continues to captivate the world.