News
Zambian Winger Lameck Banda Has Returned To Arsenal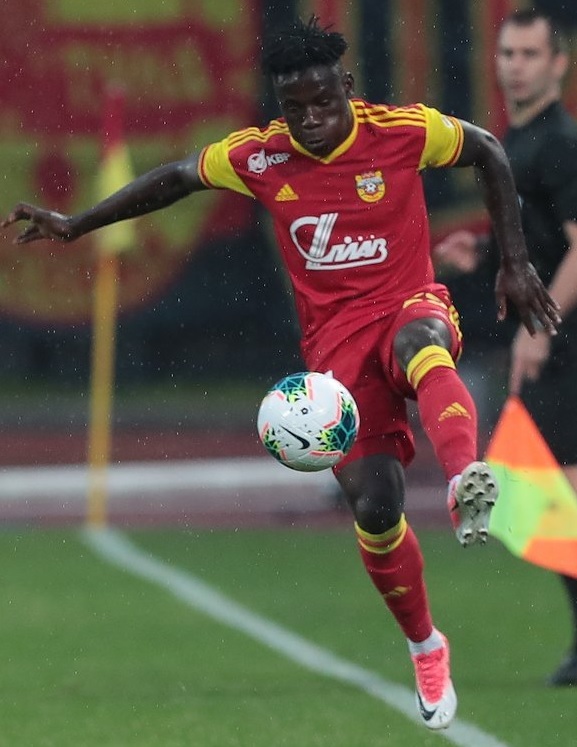 Zambian Winger Lameck Banda Has Returned To Arsenal Tula
20 year old Zambian winger Lameck Banda has returned to his official club in Russian 'Arsenal Tula' after he was sent away last season on loan at Israeli side Maccabi Netanya.
Reports say Banda joined Tula in July 2019 after impressing the head coach Igor Cherevchenko following a ten-day trial period during the Russian's preseason training camp in Austria. Banda was authentic during the trials which took place and he scored a brilliant goal against Redbull in a match friendly.
It became disappointing He however failed to be a place in the first line up hence the decision to move to Isreal for a season.
Banda with his fellow stars Evans Kangwa, and Kings Kangwa are part of the Tula side that is in Austria for a 20 day pre-season camp in preparation for the new Russian Premier League season.
RELATED: Liverpool's target Patson Daka has been linked with Leicester City in a £30 million deal
Arsenal Tula's full squad list: Mikhail Levashov, Yegor Shamov, Denis Mukhin, Yegor Sidorov, Igor Gorbatenko, Sergei Tkachev, Evgeny Lutsenko, Kirill Panchenko, Georgi Kostadinov, Guram Adjoev, Evgeny Markov, Evans Kangva, Kings Kangva, Lamek Banda, Artyom Sokol, Daniil Khlusevich, Goran Chaushich, Danil Stepanov, Vladislav Panteleev, Alexander Dovbnya, Artyom Sukhanov, Danila Strelchuk, Ayaz Guliev, and Alexandru Tudorie.