News
Zambian Legends vs. Malawi Greats Epic Independence Showdown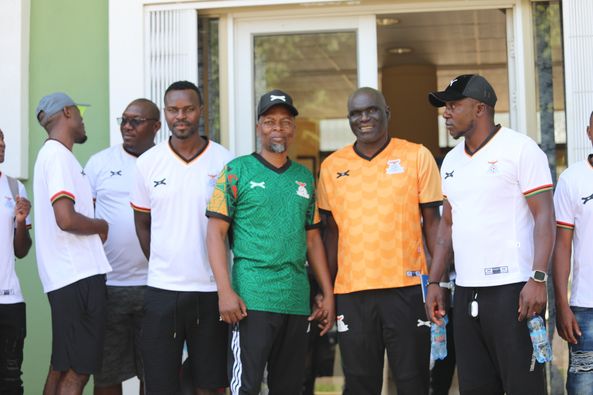 Zambian Legends vs. Malawi Greats Epic Independence Showdown
The excitement is building as the 18-member Chipolopolo legends team, meticulously coached by the seasoned Patrick Phiri, readies itself for a thrilling encounter against their Malawian counterparts.
The much-anticipated match is slated to unfold in the recently rejuvenated David Kaunda Stadium in the vibrant city of Chipata.
The stadium's fresh makeover adds an extra layer of significance to this clash, which celebrates not only the legendary players of the past but also the spirit of independence and unity that transcends borders.
Coach Patrick Phiri is in an enviable position with a squad brimming with football luminaries who have etched their names in the annals of Zambian football history.
This historic event promises to be a mesmerizing display of skill, passion, and nostalgia as the Zambian legends lock horns with the revered greats of Malawi.
Among the distinguished Malawian players who will grace the pitch are Esau Kanyenda, known for his clinical finishing; Patrick Mabedi, a stalwart defender with a commanding presence; the mercurial Jimmy Zakazaka, whose dribbling skills left fans in awe; Joseph Kamwendo, the midfield maestro; and Fisher Kondo, who was a formidable presence in the heart of the defenses
The presence of these legendary figures on the field serves as a testament to the enduring legacy of African football and the enduring camaraderie shared between neighboring nations.
Football enthusiasts on both sides of the border eagerly await this clash, which promises to be a spectacle filled with skill, passion, and reverence for the beautiful game.