News
Female Referees To Represent Zambia, At The Cosafa Cup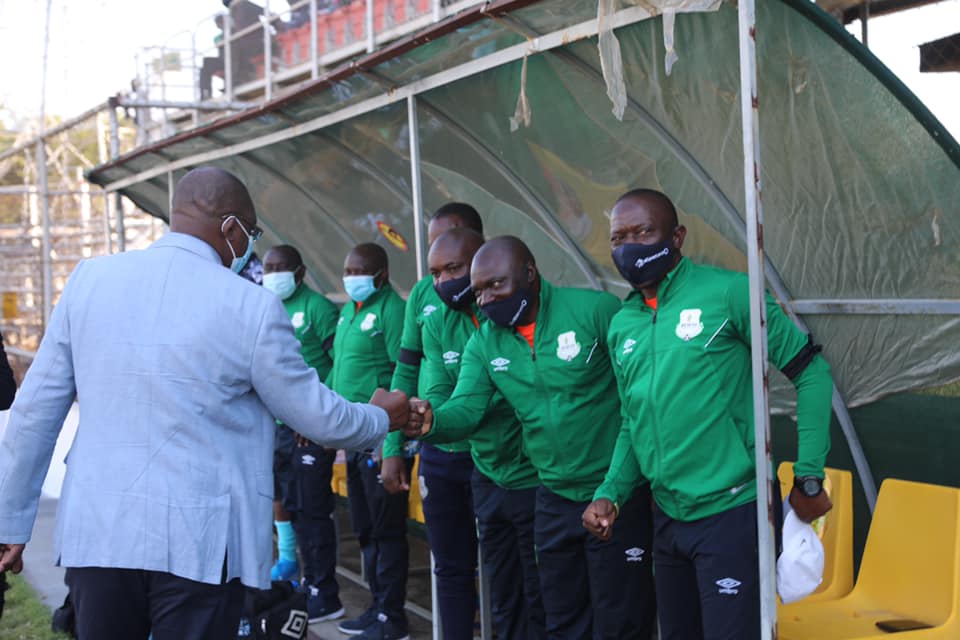 Female Referees To Represent Zambia, At The Cosafa Cup
The 20th edition of the COSAFA Cup to be staged in South Africa from July 6-18 will have 23 match officials. Fortunately, top Zambian referees Audrick Nkole and Diana Chikotesha will be part of the team of match officials that will handle the games.
Regional body COSAFA has announced 12 referees from 11 countries where Nkole has made the cut, and 11 assistant referees who include Chikotesha and Paulina Joel from Namibia.
"In 2019 we had assistant referee Diana Chikotesha, who officiated at the CAF Under-23 Cup of Nations that served as the qualifiers for the Olympics. She also did very well," said COSAFA Referees Manager Felix Tangawarima.
"All of these match officials have shown themselves to be extremely capable. In fact, we probably had a 50-50 split of male and female match officials in the Under-17 and Under-20 zonal qualifiers last year and in many instances I thought our female referees outshine their male counterparts.
"Defending champions Zambia are in Group B alongside Comoros, Madagascar and Malawi with their first match against Coromos Islands set for July 7.
FULL LIST OF OFFICIALS:
COSAFA CUP REFEREESA bongile Tom (South Africa)Akhona Makalima (South Africa)Antonio Dungula (Angola)Artur Adriano Vaz Joao Alfinar (Mozambique)Athoumani Mohamed (Comoros)Audrick Nkole (Zambia)Brighton Chimene (Zimbabwe)Eldrick Adelaide (Seychelles)Andofetra Rakotojaona (Madagascar)Keabetswe Dintwa (Botswana)Osiase Koto (Lesotho)Sabelo Sibandze (Eswatini)COSAFA CUP ASSISTANT REFEREESBrighton Nyika (Zimbabwe)Diana Chikotesha (Zambia)Elphas Sitole (South Africa)Ivanildo Meirelles De Sanches Lopes (Angola)Lucky Kegakologetswe (Botswana)Paulina Joel (Namibia)Petros Mzikayifani Mbingo (Eswatini)Singeve Sem (Namibia)Siza Dlangamandla (Lesotho)Venestancio Cossa (Mozambique)Joseph Nyauti (Malawi)