News
Zambian Embassy in Morocco Honors Copper Queens with Heartfelt Luncheon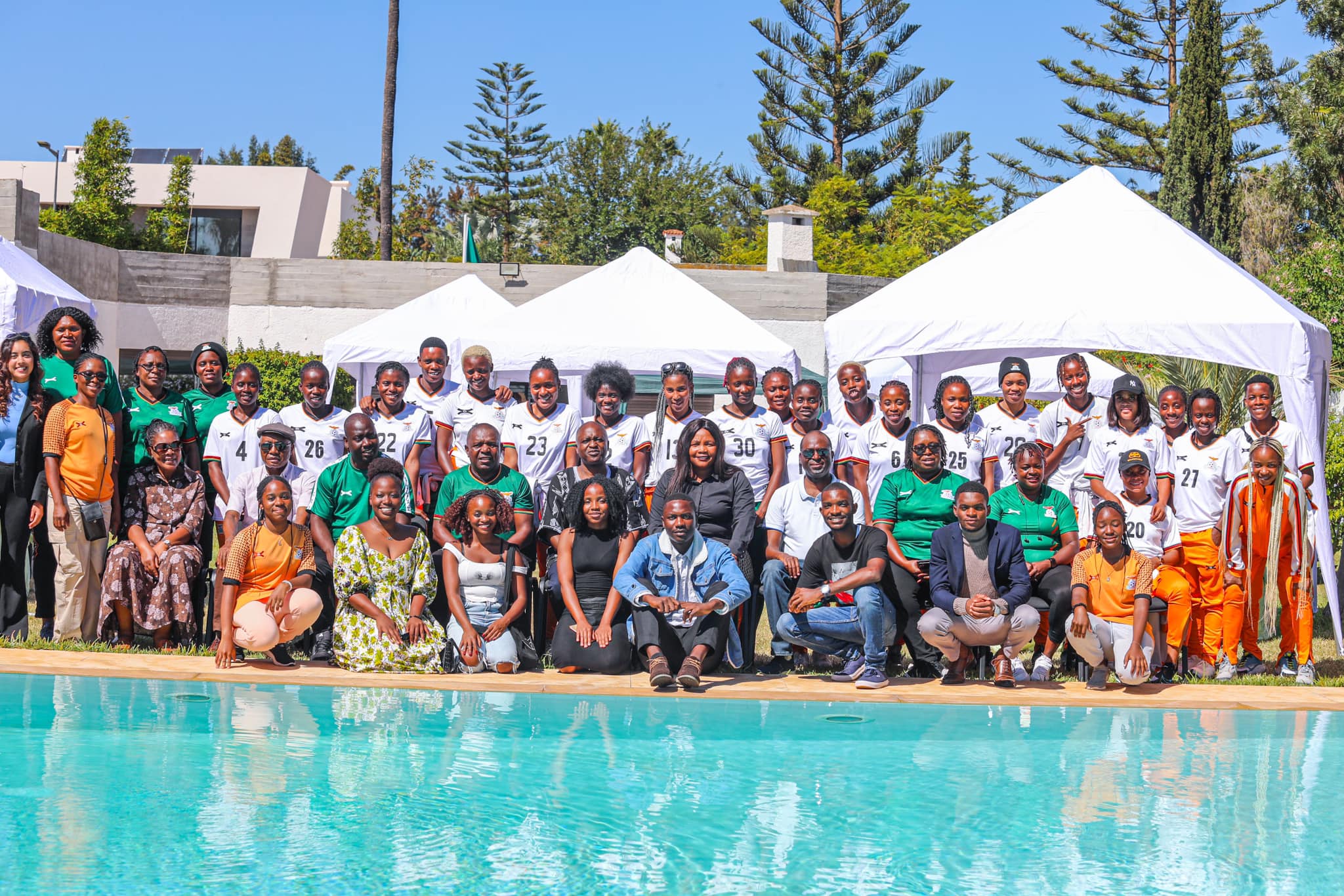 Zambian Embassy in Morocco Honors Copper Queens with Heartfelt Luncheon
The Zambian Embassy in Morocco recently played host to a heartwarming luncheon, extending a warm welcome to the celebrated Zambia Women's National Team, affectionately known as the Copper Queens.
This special event was a testament to the strong bonds and camaraderie shared between Zambia and Morocco.
The embassy, nestled in the vibrant capital city of Rabat, transformed into a hub of celebration and unity as Head of Mission, Eliphas Chinyonga, orchestrated this gracious occasion.
The focal point of the luncheon was the distinguished presence of Esther Bwalya, who led the Copper Queens' delegation.
This event not only celebrated the athletic prowess of the national team but also symbolized the significance of international sports diplomacy. It was a poignant reminder that sports transcends borders, uniting nations in the spirit of friendship and cooperation.
The luncheon not only offered the opportunity for delightful culinary experiences but also served as a platform for cultural exchange and dialogue, fostering a deeper connection between the people of Zambia and Morocco.
The Zambian Mission in Morocco's gesture of hosting this luncheon reflects the power of sports to bring nations together and strengthen international ties.