News
Zambia Women's National Team Coach Contemplates Lineup Changes for Second Friendly Against Morocco's Atlas Lionesses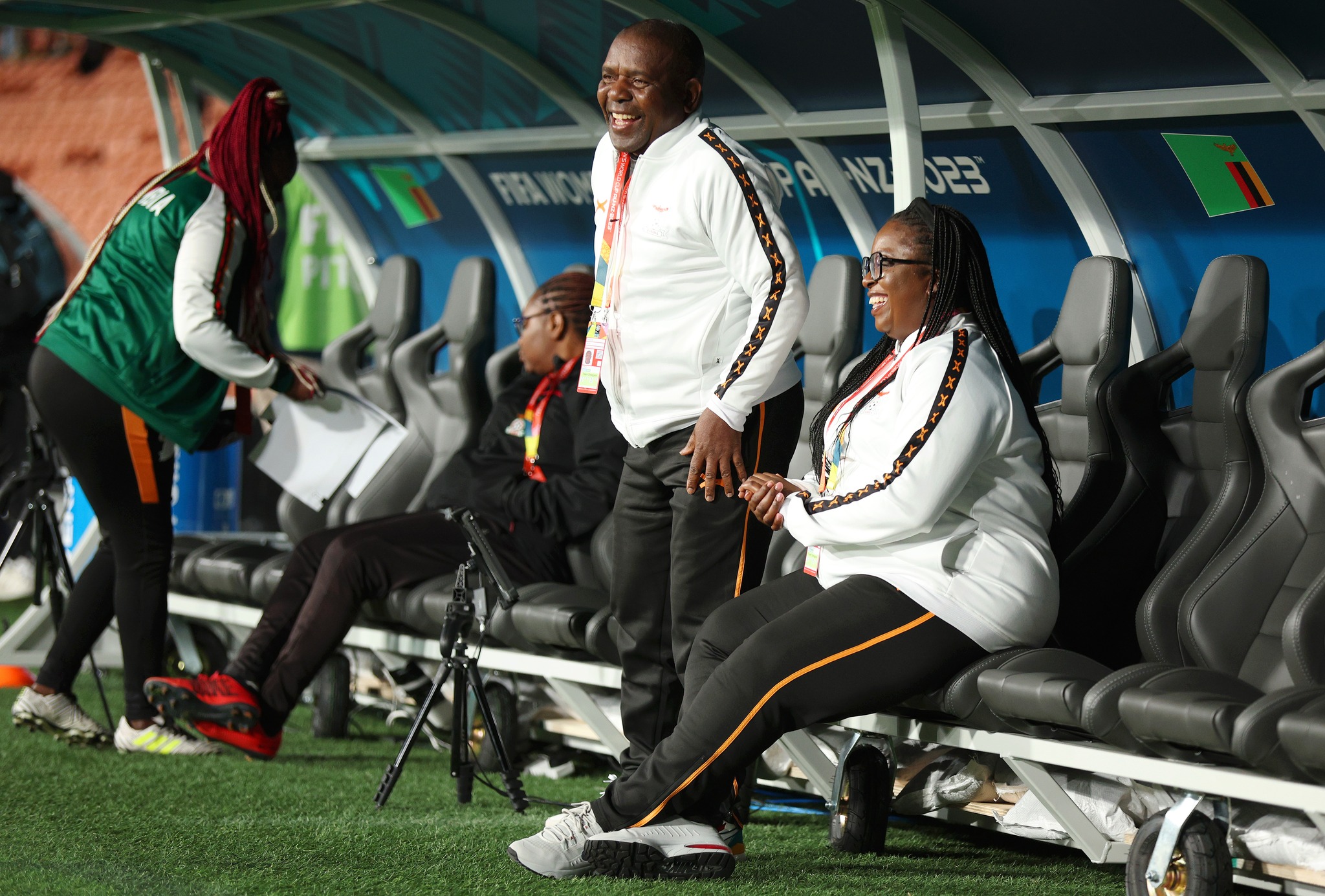 Zambia Women's National Team Coach Contemplates Lineup Changes for Second Friendly Against Morocco's Atlas Lionesses
Zambia Women's National Team head coach, Bruce Mwape, is carefully considering adjustments to his starting lineup as they prepare for the second installment of their friendly series against the formidable Atlas Lionesses of Morocco.
After a spectacular performance in the initial match held at Pere Jego Stadium in Casablanca last Friday, where the Copper Queens triumphed with a 2-0 victory, the team is riding high on the wave of their captain's brilliance.
Barbra Banda, the inspirational skipper, showcased her remarkable talent by netting an impressive brace that left the Moroccan hosts in awe.
Mwape, known for his tactical prowess, is undoubtedly looking to maintain the momentum gained from the first encounter while keeping an eye on potential changes to adapt to the ever-evolving dynamics of international women's football.
The opening match between Zambia and Morocco was a testament to the Copper Queens' dedication and skill on the field. Their precise ball control and cohesive teamwork under Mwape's guidance allowed them to dominate the game, ultimately leading to their victory.
As they gear up for the second friendly, the anticipation among fans and players alike is palpable. Coach Mwape's strategic adjustments may include exploring different formations, giving opportunities to emerging talents, or fine-tuning their defensive and offensive strategies to keep the Atlas Lionesses at bay.
The upcoming match promises to be a thrilling spectacle, as both teams vie for supremacy on the international stage, and the Zambian fans eagerly await another memorable performance from their beloved Copper Queens.