News
Zambia Vs. Tunisia Squad To Start Revealed (FIFA WORLD CUP QUALIFIER)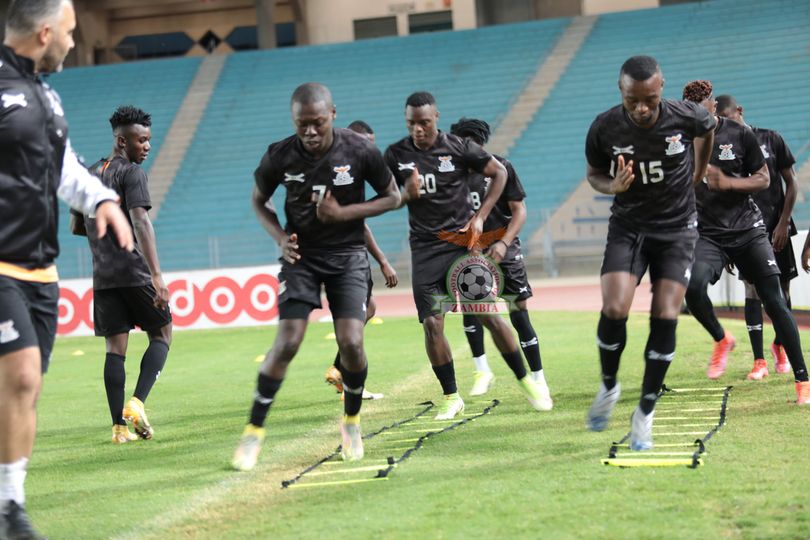 Zambia Vs. Tunisia Squad To Start Revealed
In few minutes Zambia will take on Tunisia in the FIFA WORLD CUP QUALIFIER which is staged in Tunisia, the match is slated to kick off at 21:00 (CAT).
The game will be televised on the national broadcaster ZNBC, Chambeshi has named the starting line up that destroyed Mauritania 4-0 last Saturday.
See the line Up below.
16. Toaster Nsabata, 4. Prosper Chiluya, 2. Simon Silwimba, 6. Tandi Mwape, 15. Dominic Chanda, 12. Emmanuel Banda, 19. Dickson Chapa, 8. Lubambo Musonda © , 9. Evans Kangwa, 10. Fashion Sakala, 20. Patson Daka
SUBSTITUTES
1. Mwenya Chibwe, 18. Gregory Sanjase, 3. Benedict Chepeshi, 21. Jack Ngulube, 23. Miguel Chaiwa, 22. Kings Kangwa, 14. Spencer Sautu, 11. Rally Bwalya, 7. Kelvin Kampamba, 13. Moses Phiri, 17. Prince Mumba, 5. Solomon Sakala
TUNISIA
1. Ben Mustapha, 20. Drager Mohamed. 6. Brown Dylan Daniel, 3. Talbi Omar, 4. Meriah Yassine, 12. Maaloul Ali, 8. Khaoui Saif Eddine, 14. Laidouni Aissa Bilal, 13. Sassi Ferjani, 23. Sliti Naim, 10. Khazri Wahbi ©,
SUBSTITUTES
22. Hassen Mouez, 16. Said Bechir, 2. Kechrida Wajdi, 17. Mathlouthi Hamza, 11. Jaziri Seifeddine, 5. Hadadi Oussama, 9. Tounekti Sebastian, 18. Chaaleli Ghaylen, 15. Ben Romdham, 19. Ben Slimane Anis, 21. Elabdi Ali, 7. Rafia Hamza