News
Zambia U20 Women's National Team Prepared for Crucial FIFA U20 Women's World Cup Match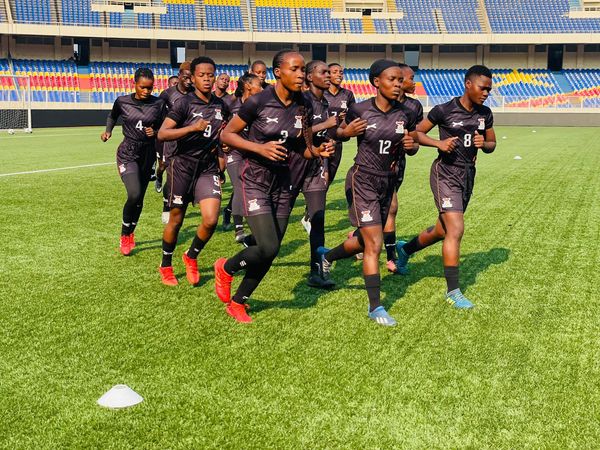 Zambia U20 Women's National Team Prepared for Crucial FIFA U20 Women's World Cup Match
Zambia's U20 Women's National Team, led by coach Charles Haalubono, is prepared and ready for the upcoming FIFA U20 Women's World Cup second round, second-leg match against DR Congo. The match is scheduled to kick off at 16:00 CAT at Des Martyrs Stadium in Kinshasa.
Haalubono expressed confidence in the team's readiness, stating that the technical bench has addressed the mistakes made in the first leg and is optimistic about achieving a positive result in the upcoming match. He acknowledged that it won't be an easy game, as DR Congo has also put in the effort to prepare for the contest.
Chitete Musaka, the captain of the U20 team, emphasized the importance of the match, indicating that the team fully understands the significance of the game and is committed to giving their best to secure a victory.
The U20 Women's National Team is set to face a tough and critical challenge against DR Congo. The team's preparations, dedication, and understanding of the stakes involved will be crucial in determining the outcome of this important match. Supporters will be eagerly watching as the Zambian team aims to progress in the tournament.