News
Zambia U-20 defender Admitted For Right knee surgery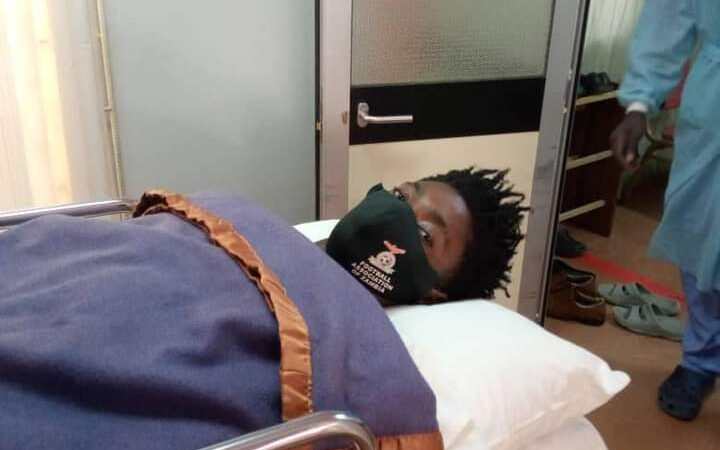 Zambia U-20 defender Admitted For Right knee surgery
The Zambia under 20 defender Vincent Chate has undergone surgery on his right knee. The Shamuel Academy defensive stalwart suffered the injury during training section and has been out of action ever since.
Chate went into surgery around 09:00hrs at St John Paul II Orthopedic Mission according to a statement from his club Shamuel accessed by our source.
SHAMUEL ACADEMY DEFENDER GOES FOR KNEE SURGERY. Full statement
"The defense stalwart has been out of action for close to 5 months. Vincent Chate suffered a right knee injury during training and has been struggling. Thanks to the club president Vivian Kangwa, owner Evans Kangwa, and the executive for supporting the medical team to investigate and properly manage players.
A club that believes the welfare of its players is its main concern and that their best interests are a priority.An executive with a sense of responsibility for each player's welfare.
Vincent Chate will be undergoing Evaluation Under Anaesthesia + Arthroscopy surgery at St John Paul II Orthopedic Mission Hospital in Lusaka today at 09hrs thanks to Prof Yusuf Mulla, Dr. Patrick Kinda, Dr. Nashat,Dr. Enos Zivai Mufushwa ( Shamuel Team Doctor ).
Praying for Chate's successful surgery and speedy recovery."