News
Zambia Off To Iraq For Fridays Int-Friendly Match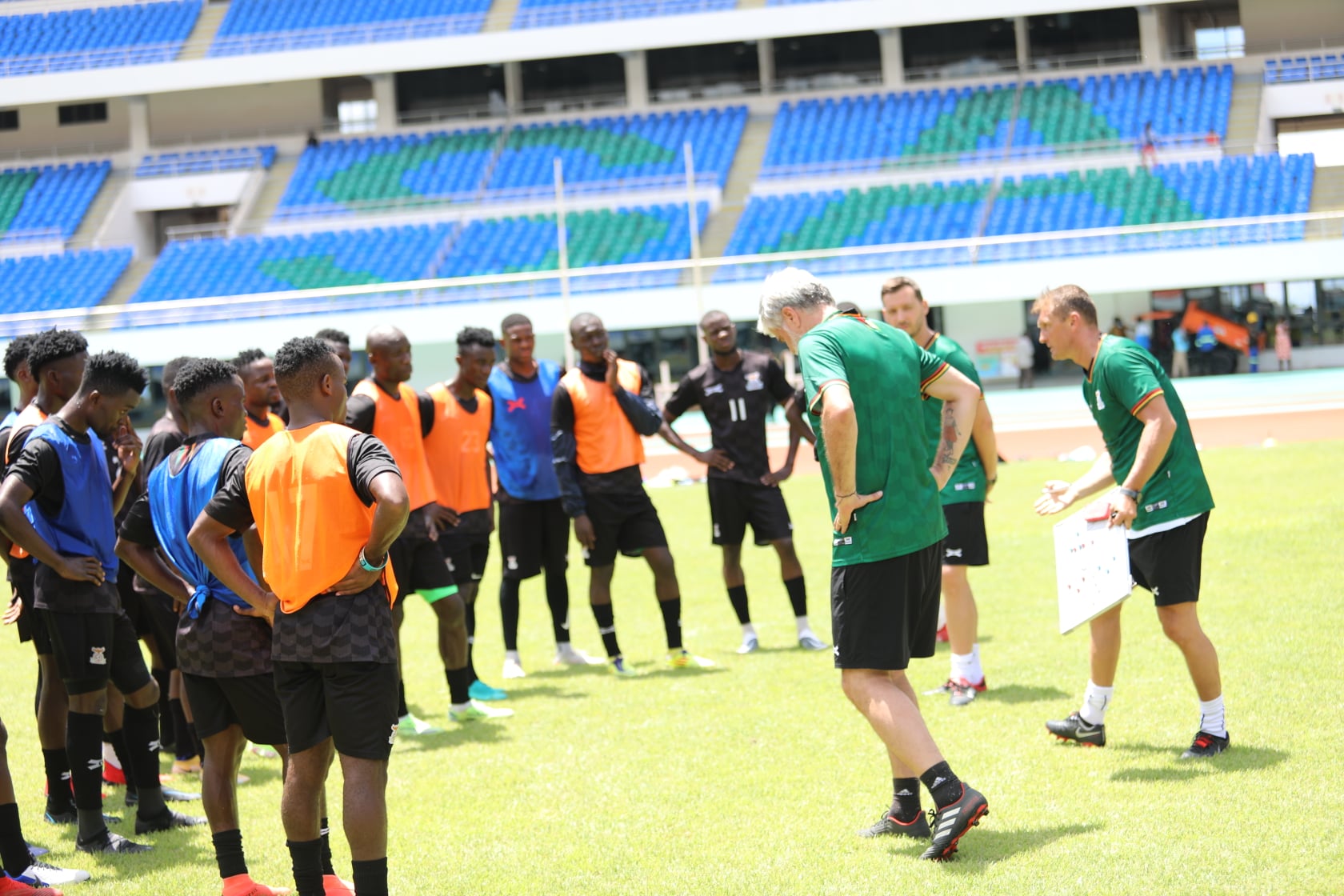 Zambia Off To Iraq For Fridays Int-Friendly Match
The Iraq bound Chipolopolo boys are at Kenneth Kaunda International Airport in readiness for take-off for Friday's international friendly match.
Coach Aljosa Asanovic has named an all local squad for Friday's game as he refines the best of his local bullets.
High performing players will have the opportunity to make it for the two international friendly matches lined up next week in Europe.
SEE FULL SQUAD!
(GOALKEEPERS)
Charles Kalumba (Red Arrows), Kelvin Malunga (Nkana), Lawrence Mulenga (Power Dynamos)
(DEFENDERS)
Dominic Chanda (Kabwe Warriors), Benedict Chepeshi, Prosper Chiluya (both Red Arrows), Solomon Sakala, Shemmy Mayembe, Simon Silwimba (All Zesco United), Miguel Chaiwa (Athletic)
(MIDFIELDERS)
Spencer Sautu, Donashano Malama, Kelvin Kampamba , Chanda Mukuka(all Zesco United) , Prince Mumba (Kabwe Warriors), Joshua Mutale (Power Dynamos), Harrison Chisala (Nkana).
(STRIKERS)
Albert Kangwanda (Kafue Celtic), Derrick Bulaya (Green Eagles), Patrick Gondwe, Alex Ng'onga (both Nkana)