News
Zambia Has Started Their 2021 COSAFA Women's Championship With A 5-0 Win Against Eswatini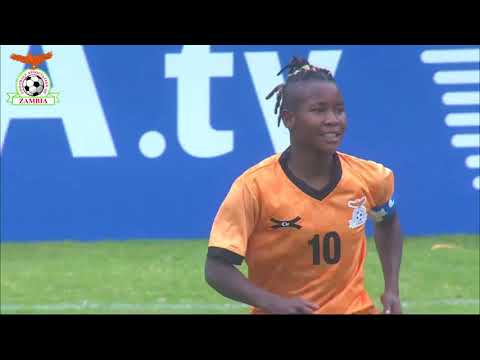 Zambia Has Started Their 2021 COSAFA Women's Championship With A 5-0 Win Against Eswatini
The Zambia women's national football team started their 2021 COSAFA Women's Championship journey on a high note with an amazing display as they thrashed Eswatini 5-0 to go top of Group C on Thursday afternoon
Ochumba scored a hat trick and received an awarded as player of the match as she fired the team to a great start.
Esther Mukwasa and Lubanje also found their selves on the scoresheet and also contributed an assist after being introduced.
The Copper Queens will next have Group C match  against Namibia on Sunday at 15:30hrs
Read Also>>   CAF Has Approved the Request By FAZ to Allow 20, 000 fans In The Stadium
Zambia 5-0 Eswatini | Highlights | COSAFA Women's Championship, Watch Below!

Zambia Has Started Their 2021 COSAFA Women's Championship With A 5-0 Win Against Eswatini
Copper Queens Has Started Their 2021 COSAFA Women's Championship With A 5-0 Win Against Eswatini
2021 COSAFA Women's Championship Group Table 
2021 COSAFA Women's Championship
Zambia 5-0 Eswatini | Highlights | COSAFA Women's Championship
Zambia 5-0 Eswatini | Highlights