News
Zambia Faces Cameroon In Women's Africa Cup of Nations 2022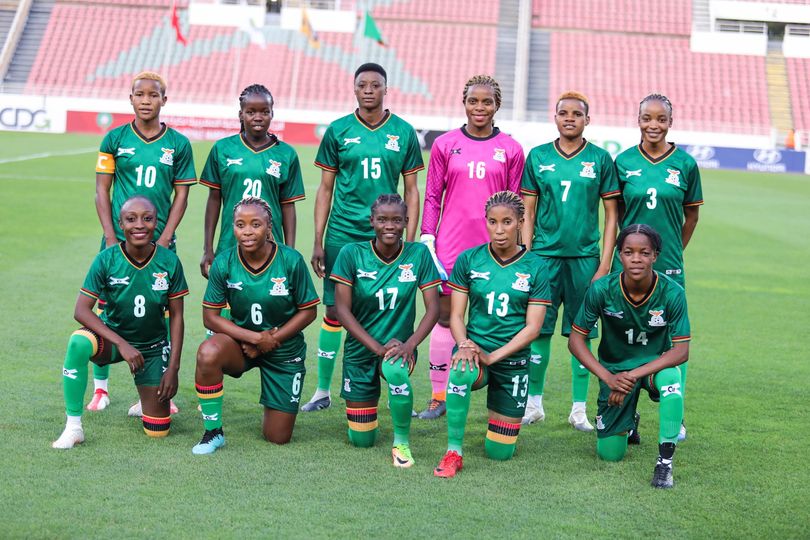 Zambia will begin their 2022 TotalEnergies Women's Africa Cup of Nations (WAFCON) campaign at the Mohammed V stadium with a tasty fixture against Cameroon in a Group B opener.
The match will be the second fixture of the day that will begin at 19h00CAT and will be live on SuperSport. In the other Group B match, Tunisia will face Togo at 22h00CAT.
It comes two years after the Copper Queens denied the West Africans a ticket to the prestigious 2020 Tokyo Olympics with a 2-1 victory at Nkoloma stadium to go through to meet the world's best via a 4-4 aggregate score.
With revenge fully written on Sunday's opponents, the Copper Queens remain unfazed and Coach Bruce Mwape has charged that his side is ready to produce a performance that will keep the team's first target of making it out of the group stages.
Mwape will have to make-do with the eligible players as both Xiomara Mapepa and Ochumba Oseke Lubanji will miss the game due to suspension, and so is striker Barbara Banda, who will miss the tournament due to medical reasons.
Having qualified to the back-to-back WAFCONs and making history by qualifying the Women's team to their first Olympics, a FIFA Women's World Cup spot is something Mwape will be looking forward to adding on his CV.
"Our coming here is to participate in the WAFCON with an aim of going as far as the finals. We have come with 22 players and we are ready for the tournament,"Mwape said.
"We are not meeting Cameroon for the first time, we can't fear them. We have beaten them before and they have beaten us before and when I was appointed in 2018 we faced them in the COSAFA."
Zambia beat Cameroon 1-0 in the Group stage of the Cosafa and lost to them by the same margin in the Semi-finals.
He has with him three goalkeepers that are ready to start; Hazel Nali, Leticia Lungu or Catherine Musonda while Margaret Belemu, Lushomo Mweemba, Esther Siamfuko, Martha Tembo, Agness Musesa, Anita Mulenga and Esther Siamfuko will contest the defensive slots.
In midfield, Mwape has an array of midfielders to pick from with Mary Wilombe and Misozi Zulu likely to get the nod and complimented by the young Evarine Susan Katongo, Maweta Chilenga, while upfront, Grace Chanda is expected to lead the frontline alongside Noria Sosala who is making her return to the WAFCON following her debut in 2014.
Tricky Green Buffaloes Women striker Natasha Nanyangwe could also start. The WAFCON is being used as a qualifier to the 2023 New Zealand/Australia FIFA Women's World Cup where the top four teams in Morocco will qualify for the event.
Article Source: FAZ