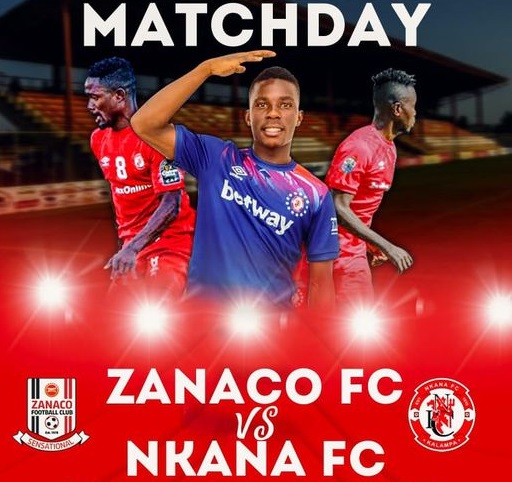 Zanaco FC Vs. Nkana FC Half-Time scores 0-0
The match kicked off 15:00 local time, It's now halftime and the scores stand as 0 – 0.  Zanaco are 2nd in the table with 53 points after 31 matches, while Nkana are 15th with 37 points in 31 matches.
Nkana have gone 15 consecutive matches without a draw whilst Zanaco have conceded a goal in their previous 4 home matches.
RELATED: Cristiano Ronaldo Becomes The All-Time Top European Championship Goal-Scorer
Lastly Zanaco FC haven't recorded a draw in their previous 3 matches.
Stay Glued for more sports news.