MATCHES
Watch Highlights: Comoros VS Zambia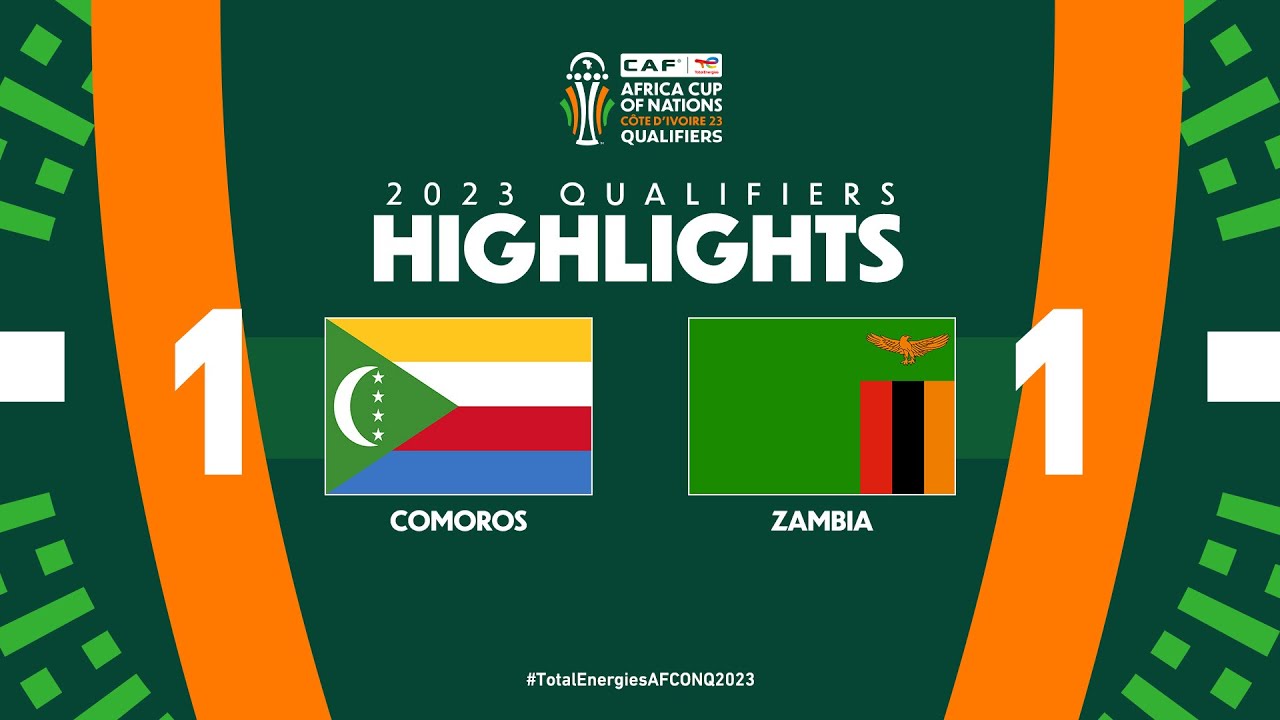 The clash between Comoros and Zambia in the #TotalEnergiesAFCONQ2023 was nothing short of thrilling, leaving fans on the edge of their seats. In the aftermath of their hard-fought 1-1 draw against Comoros in Moroni, the Zambian national team, affectionately known as the Chipolopolo, took a moment to express their gratitude to the cheering fans who had been part of their journey.
The 1-1 draw was a testament to the determination and skill displayed by both teams, and it proved pivotal for Zambia, who emerged at the top of Group H with 13 points following Saturday's result.

In a heartwarming gesture, the Chipolopolo players recognized the unwavering support of their dedicated fans, some of whom had traveled with the team on a chartered flight. The players took time to acknowledge the fans, showing their deep appreciation for the passionate support they received throughout the match.
As Zambia continues its journey in the #TotalEnergiesAFCONQ2023, this display of gratitude underscores the strong bond between the team and its supporters. With their sights set on AFCON glory, the Chipolopolo will carry the energy and encouragement of their fans into the next phase of the tournament.
The draw against Comoros, combined with the outpouring of appreciation for the fans, marks a memorable chapter in Zambia's football journey. As they look ahead to the next challenges, the Chipolopolo will undoubtedly be fueled by the unwavering support of their dedicated supporters.