News
Thomas Muller has Explained Why Barcelona Lost Against Bayern Munich | Read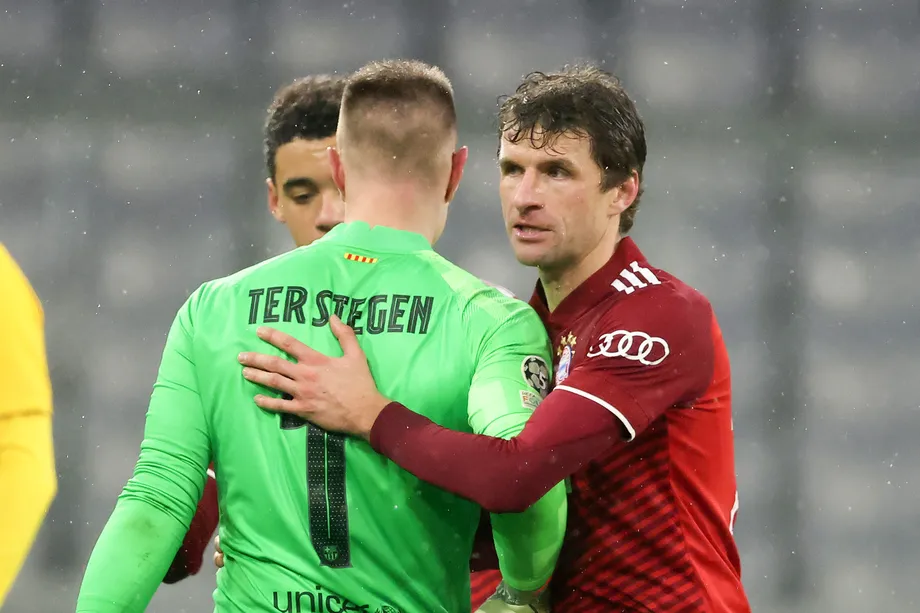 Thomas Muller has Explained Why Barcelona Lost Against Bayern Munich
Thomas Muller has explained that lack of intensity was the reason Barcelona lost their UEFA Champions League must-win match at the Allianz Arena.
Thomas who was speaking in an interview after the game on Wednesday, December 8th, 2021, which was reported by Daily Mail in the United Kingdom , he said Barcelona is a complete team but they could not the intensity in top football he also added Wednesday's defeat was another heavy loss for Barcelona in Europe, something that has happened far too regularly in recent years. .
Barcelona needed to beat Bayern Munich or hope that Benfica fail to win in their own group game but none of the desired results from both games ended the way the Catalonia team wanted it to end.
Barcelona will be drawn into the Europa League pot when the draw for the Round of 32 is organized. This is the first time the Catalans are not going past the group stage in 20 years.