News
Sunzu and Daka Report for Duty at Chipolopolo Training Camp in Ndola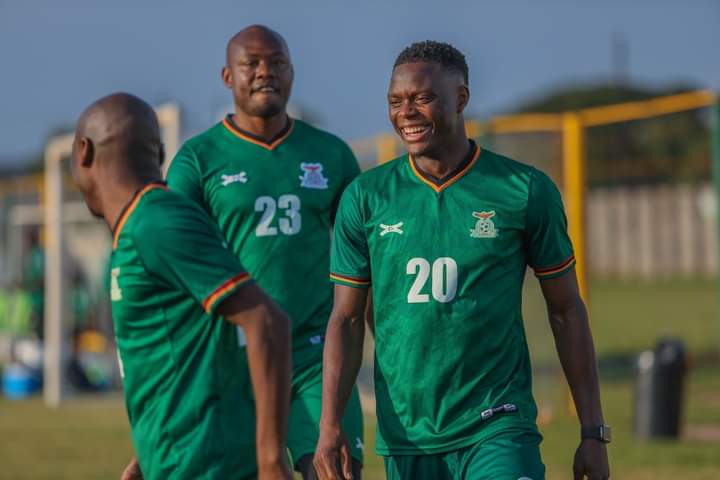 Sunzu and Daka Report for Duty at Chipolopolo Training Camp in Ndola
England-based assassin Patson Daka has joined the Chipolopolo Boys' training camp in Ndola ahead of their FIFA World Cup qualifier against Congo Brazzaville on Friday.
Daka actively participated in Tuesday's training session at Levy Mwanawasa Stadium. Swedish winger Edward Chilufya and Emmanuel Banda from Croatia are expected to join the squad later on Tuesday night.
Veteran defender Stopilla Sunzu, along with Kings Kangwa, Rally Bwalya, and Rodrick Kabwe, are already present in the camp.
Zambia is scheduled to host Congo Brazzaville at the Levy Mwanawasa Stadium on November 17 before heading to Marrakech for a match against Niger four days later.
Here's the full squad:
Goalkeepers:
Lawrence Mulenga (Power Dynamos)
Francis Mwansa (Green Buffaloes)
Charles Kalumba (Red Arrows)
Defenders:
Benedict Chepeshi (Red Arrows)
Killian Kanguluma (Kabwe Warriors)
Stoppilla Sunzu (Jinan Xingzhou-China)
Dominic Chanda (Power Dynamos)
Luka Banda (Napsa Stars)
Roderick Kabwe (Zakho SC-Iraq)
Zephaniah Phiri (Prison Leopards)
Midfielders:
Benson Sakala (FK Mlada-Czech)
Andrew Mupande (Green Buffaloes)
Golden Mafwenta (MFK Vyskov-Czech)
Kings Kangwa (Crvena Zvezda-Serbia)
Emanuel Banda (Club Rijeka-Croatia)
Rally Bwalya (Sekhukhune-RSA)
Clatous Chama (Simba-Tanzania)
Lubambo Musonda (Sikeborg-Denmark)
Edward Chilufya (BK Hacken-Sweden)
Kelvin Kampamba (Zesco)
Forwards:
Lameck Banda (Lecce-Italy)
Brian Mwila (Zanaco)
Fashion Sakala (Al Fayha-Saudi Arabia)
Evans Kangwa (Quindao Hainiu-China)
Patson Daka (Leicester-England)