News
Reports Say Nkana protested Against Green Eagles' alleged use of an ineligible player who was serving a Red Card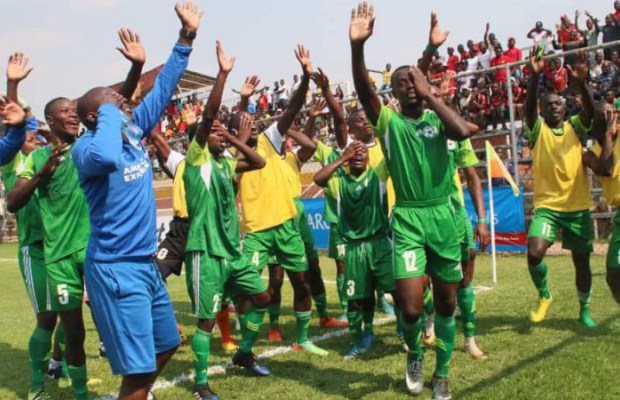 Reports Say Nkana protested Against Green Eagles' alleged use of an ineligible player who was serving a Red Card
FAZ player Status committee has overturned the week 32 encounter between Young Green Eagles and Nkana giving the 2029/2020 Super League champions three points. (Which fans reacted badly)
Nkana protested against Young Green Eagles's alleged use of an ineligible player who was serving a Red Card the suspension came across according to a statement by FAZ Communications manager Sydney Mungala.
                              ……sayng……
"The FAZ Player Status Committee has overturned the result of the Week 32 match between Young Green Eagles Football Club and Nkana Football Club after the latter protested the home team's alleged use of an ineligible player who was serving a Red Card suspension. Young Green Eagles won the match 3-2 at Khosa Stadium."
Before the match kicked, the FAZ secretariat had waived the suspension and instead fined Young Green Eagles K5,000.00 which the club paid.
Green Eagles had their eligible goalkeepers injured while another was on national duty with the Chipolopolo boys.  The Young Green Eagles said they requested a waiver and were granted to field the suspended player who sat on the bench during the fixture.
However, the Player Status Committee Chaired by Lusaka Lawyer and former FAZ Executive Committee member Lombe Mbalashi and deputized by FAZ Copperbelt Chairman and Executive Committee member Patrick Ndhlovu overturned the decision.
This meant that Nkana differently moved to 44 points before the final game against demoted NAPSA Stars Football club and Young Green Eagles Football Club move down from 42 points to 39 points before their game against Lusaka Dynamos Football Club.
In other news FAZ has yet given Young Green Eagles 14 days to appeal the decision.
RELATED: Timu ya Ziko (Zesco United) will now play in the Caf Champions League alongside Zanaco who finished second