BOLA YAPA ZED
Red Arrows Secure 1-0 Victory Against Nkana in MTN Super League Week 1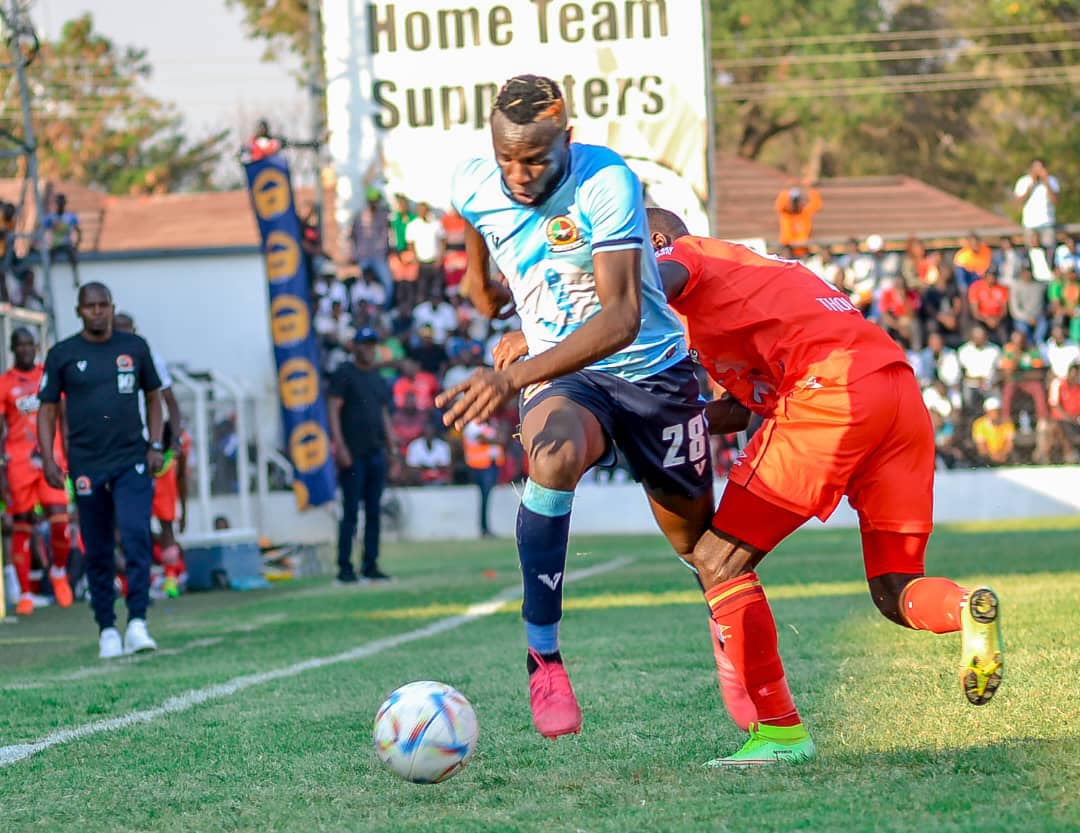 Red Arrows Secure 1-0 Victory Against Nkana in MTN Super League Week 1 
In a thrilling match during the opening week of the MTN Super League, Red Arrows managed to secure a 1-0 victory against Nkana. The game was marked by an early goal that set the tone for the match and ultimately determined the outcome.
The action unfolded quickly as Red Arrows' Edward Mwenya capitalized on an opportunity in the 9th minute, converting a pass from Chitiya Musu to givesu his team a valuable 1-0 lead. Mwenya's composure in front of the goal showcased his finishing skills and put Red Arrows in the driver's seat.
Despite Nkana's efforts to level the score, Red Arrows' defense held strong throughout the first half, maintaining their 1-0 lead as they headed into halftime.
As the second half commenced, both teams continued to compete fiercely, with Nkana pushing for an equalizer and Red Arrows working to preserve their lead. The match remained tightly contested, and despite Nkana's best efforts, they were unable to find the back of the net.
The final whistle signaled Red Arrows' 1-0 victory, marking a successful start to their MTN Super League campaign. Edward Mwenya's early goal proved decisive in securing the three points for Red Arrows, and the team's overall performance showcased their determination and tactical prowess.
As the league progresses, both Nkana and Red Arrows will seek to build on their performances and make their mark in the competition. The victory for Red Arrows underlines their ability to capitalize on key moments and secure crucial wins, setting the stage for an exciting season ahead in the MTN Super League.