News
President Hichilema Urges Zambia Golf Union to Revive Golf in the Country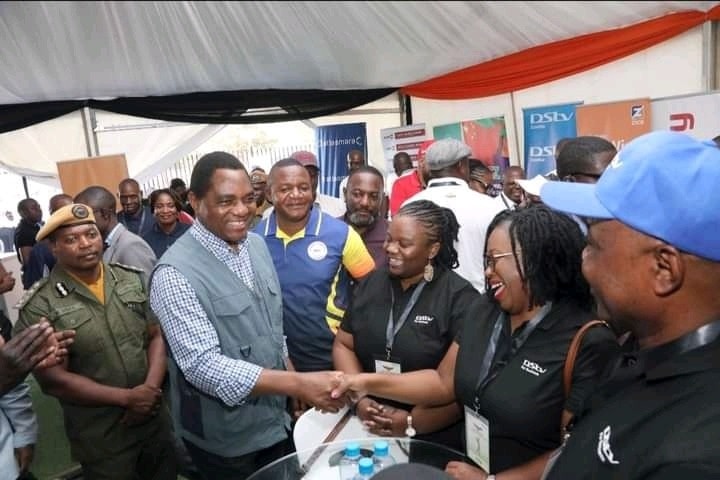 President Hichilema Urges Zambia Golf Union to Revive Golf in the Country
In a bid to rejuvenate the presence of golf in Zambia, President Hakainde Hichilema has issued a challenge to the Zambia Golf Union. The President expressed his concern over a noticeable decline in the standards of the sport and emphasized the need for effective strategies for investment and revitalization. His call to action was made during the President's Charity Golf Tournament, which was hosted at the State House golf course.
President Hichilema's keen interest in golf and his belief in its potential to thrive in Zambia were evident as he urged the Zambia Golf Union to take significant steps to bring the sport back to the forefront. Golf, with its rich traditions and history, has the potential to be a vibrant part of the sporting landscape in the country.
The President's Charity Golf Tournament, which was held as a part of this initiative, showcased the commitment to this cause. Noel Nkoma, the Chairperson of the tournament, expressed plans for the event to become an annual tradition, celebrating its successful start. This annual tradition would not only promote the sport but also contribute to charitable causes, underlining the significance of community engagement and giving back.
Moreover, the tournament saw the participation of dedicated golfers, and it raised an impressive amount of over 3 million kwacha. In a thrilling competition, the Zambia Army emerged as the champions, further emphasizing the competitive and unifying aspects of the sport.
President Hichilema's call to revitalize golf in Zambia and the success of the President's Charity Golf Tournament serve as a promising foundation for the future of the sport. With renewed efforts and investment, golf could see a resurgence in popularity and provide both recreational and competitive opportunities for enthusiasts across the nation.