News
Poland, Sweden and Czech Republic refuse to play Russia in FIFA World Cup qualifiers
Poland, Sweden and Czech Republic refuse to play Russia in FIFA World Cup qualifiers
Poland, the Czech Republic and Sweden FA have joined Poland's decision not to play their World Cup qualifying fixtures against Russia.
The news came almost 24 hours after the Polish FA announced that it will not play the qualifying game against Russia because of the recent invasion by Russia's President, Vladimir Putin on Ukraine.
The Czech Republic statement confirmed that it is not possible to play against Russia in this current situation even if the game is played at a neutral venue.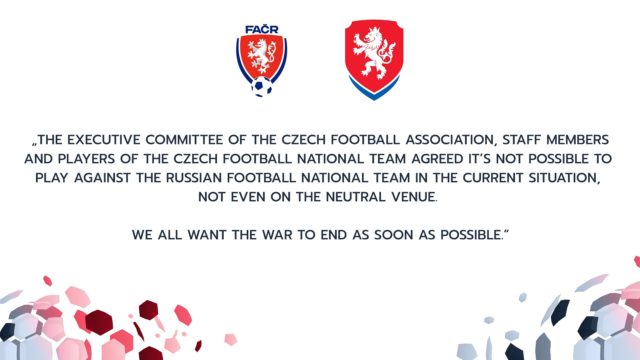 Poland are expected to play Russia on March 24th, 2022, the winner will play either Sweden or the Czech Republic four days later for a place at the 2022 FIFA World Cup to be hosted in Qatar.