News
NAPSA STARS RELEGATED, ZANACO TO PLAY CAF Champions League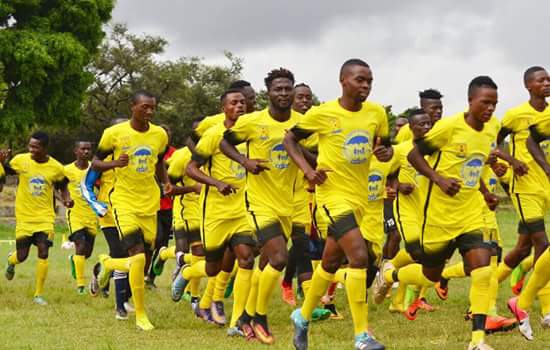 NAPSA STARS RELEGATED, ZANACO TO PLAY CAF Champions League
NAPSA Stars have been relegated from the MTN/FAZ Super League following a loss at the hands of Nkwazi match ending 1-0 while Zanaco will play in the CAF Champions League after Red Arrows played to a goalless draw with Kabwe Warriors.
The Pensioners came into the match looking for a win to keep their high hopes of surviving relegation and anything less would not be enough.
With a match looking like heading for a draw Stephen Mutama produced one of his slick free-kicks in the 67th minute to put Nkwazi in the lead. The goal proved enough to end NAPSA Stars' nine-year stay in the Premier League.
MTN/FAZ Super League week 33| Sunday, 20th June 2021
Compiled by ZambianSports
Nkwazi 1-0 NAPSA Stars
(Stephen Mutama 67′)
ZESCO United 2-1 Young Green Eagles
(Enock Sakala 21′, Samson Mwewa 82′ og| Isaac Ngoma 70′)
Prison Leopards 2-1 Zanaco
(Junior Zulu 30′, David Obash 85'| Peter Kalota 24′)
Green Eagles 3-1 Forest Rangers
(Collins Mulenga 68′, Maybin Kalengo 82′, Lineker Mwiikisa 90+1'| Laurent Muma 55′)
Red Arrows 0-0 Kabwe Warriors