News
Mwenya Chibwe & Tandi Mwape Join Camp in Morocco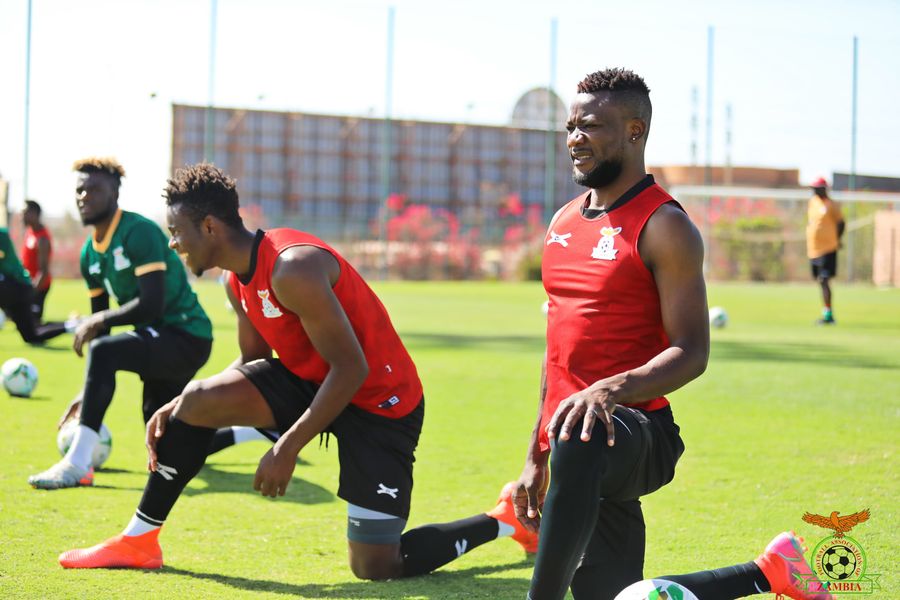 South Africa Based Chipolopolo Goalkeeper Mwenya Chibwe and TP Mazembe Defender Tandi Join Camp in Morocco
South Africa based Chipolopolo goalkeeper Mwenya Chibwe and TP Mazembe defender Tandi Mwape have become the latest foreign based players to join camp in Marrakech ahead of Friday's Qatar 2022 FIFA World Cup qualifier in Mauritania.
Mwenya who is on the books of Baroka FC was part of the afternoon session at the Grand Stade de Marrakech annex.
The duo is part of the seven foreign based players that have been named in a 22-member final squad for the Mauritania game.
The Chipolopolo commence its Qatar 2022 FIFA race on Friday in Nouakchott before hosting Tunisia at home on September 7, 2021, at the Levy Mwanawasa Stadium in Ndola.