News
Minister of Youth and Sport Elvis Has urged FAZ to scale up on talent identification and infrastructural programs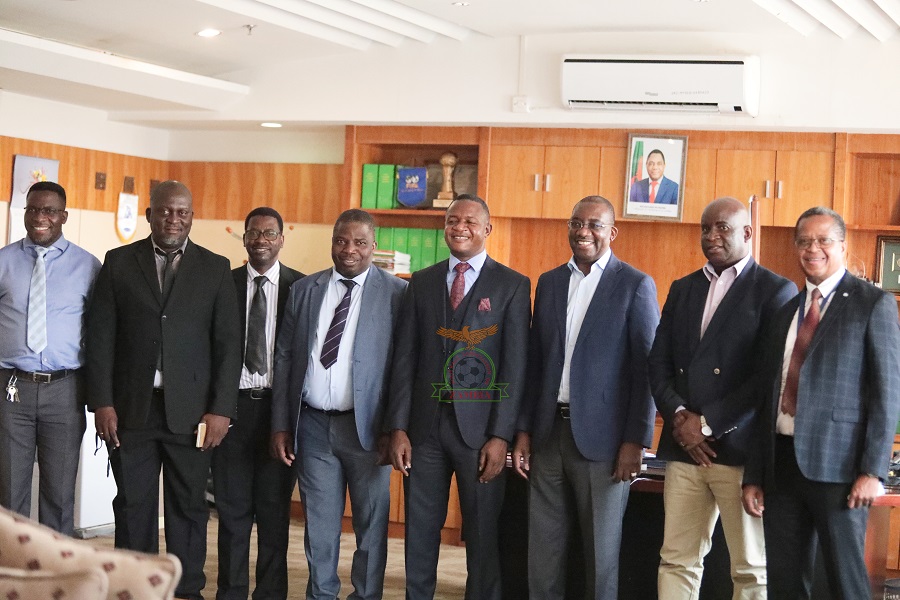 Minister of Youth and Sport Elvis Nkandu Has urged FAZ to scale up on talent identification and infrastructural programs
Minister of Youth and Sport Elvis Nkandu Has urged FAZ to scale up on talent identification and infrastructural programs.
He said that youth football needed to be re-invigorated as it was strategic in the development of football in the country.
Hence after hosting the FAZ delegation comprising president Andrew Kamanga, his deputy Justin Mumba, general secretary Adrian Kashala and deputy general secretary Joseph Chimpampwe.
Read Also>>  Sports Minister Elvis Nkandu says the ministry is now engaging the ministry of health to have fans back at the stadium
The minister later reminisced on the old times that promoted schools' football with referees and coaches groomed from the school system.