News
Mason Greenwood Joins Getafe on Loan from Manchester United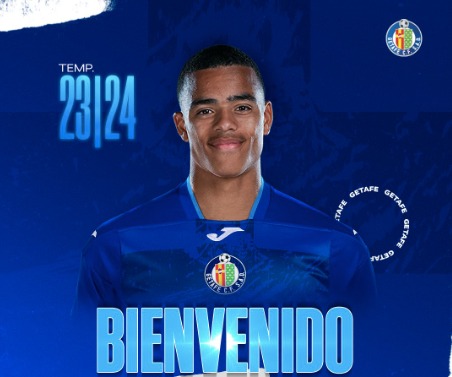 Mason Greenwood Joins Getafe on Loan from Manchester United
In an exciting transfer move, Manchester United's young talent, Mason Greenwood, has joined Getafe on loan. The deal has been officially signed, marking a significant step in Greenwood's career.
While the initial plan was for Greenwood to move to Lazio, circumstances led to the collapse of that deal. However, Getafe swiftly stepped in and secured the loan transfer. Greenwood will now have the opportunity to develop his skills and gain valuable experience in the competitive environment of La Liga.
It's worth noting that Manchester United will continue to support Greenwood during his loan spell, covering more than 50% of his salary while Getafe takes on a portion of the financial responsibilities.
Greenwood's loan move to Getafe represents an exciting chapter in his career, and it will be fascinating to see how he adapts to Spanish football. Fans can look forward to his return to Manchester United in June 2024, where he will continue his journey with the Red Devils.