VIDEOS
Magic System, Yemi Alade & Mohamed Ramadan – Akwaba (AFCON 2023 Official Anthem)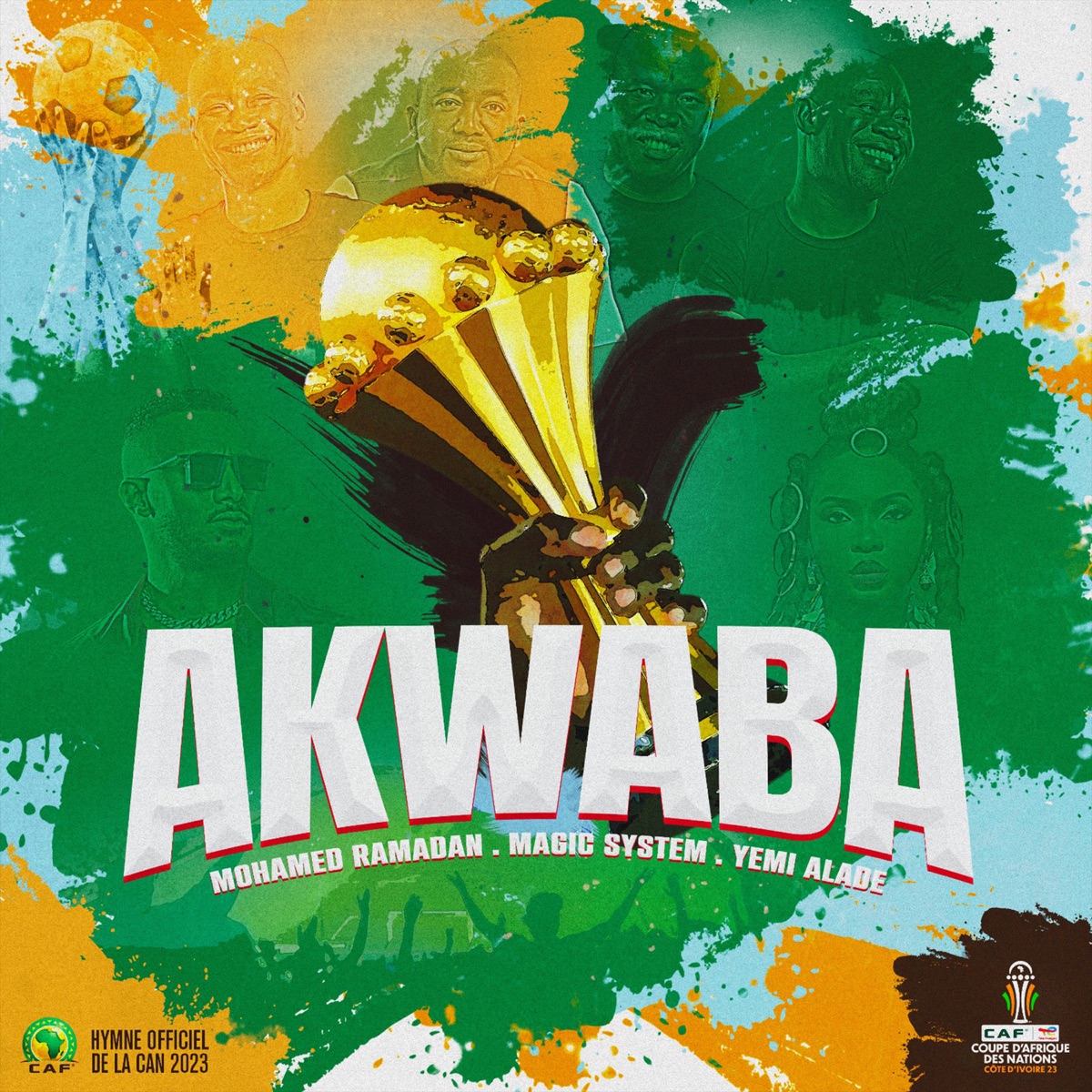 Magic System, Yemi Alade & Mohamed Ramadan – Akwaba (AFCON 2023 Official Song)
The African continent is gearing up for a grand footballing spectacle as the Official Anthem of the 2023 Africa Cup of Nations (AFCON) has been revealed. Titled "AKWABA," this anthem brings together the musical talents of MAGIC SYSTEM, YEMI ALADE, and MOHAMED RAMADAN to set the stage for the tournament in Côte d'Ivoire.
With the vibrant and infectious beats of MAGIC SYSTEM, the powerful vocals of YEMI ALADE, and the charismatic presence of MOHAMED RAMADAN, "AKWABA" promises to capture the spirit of unity, celebration, and competition that defines the AFCON.
The AFCON 2023 tournament, hosted by Côte d'Ivoire, features a lineup of talented teams organized into six exciting groups. Here are the groupings:
Group A:
Côte d'Ivoire
Nigeria
Equatorial Guinea
Guinea Bissau
Group B:
Egypt
Ghana
Cape Verde
Mozambique
Group C:
Senegal
Cameroon
Guinea
Gambia
Group D:
Algeria
Burkina Faso
Mauritania
Angola
Group E:
Tunisia
Mali
South Africa
Namibia
Group F:
Morocco
DR Congo
Zambia
Tanzania
With such strong and diverse lineups in each group, AFCON 2023 promises to deliver thrilling matches and fierce competition that will captivate football fans across the continent and around the world.
The Official Anthem, "AKWABA," sets the stage for the tournament and celebrates the unity and diversity of African nations coming together to compete in the spirit of sportsmanship. It's not only a celebration of football but also of the rich cultures and traditions that make Africa a unique and vibrant continent.
As the tournament unfolds, football enthusiasts and music lovers alike can look forward to experiencing the magic of "AKWABA" and the excitement of AFCON 2023 in Côte d'Ivoire. Let the games begin!