News
Lushomo Mweemba Makes History with FIFA World Cup Goal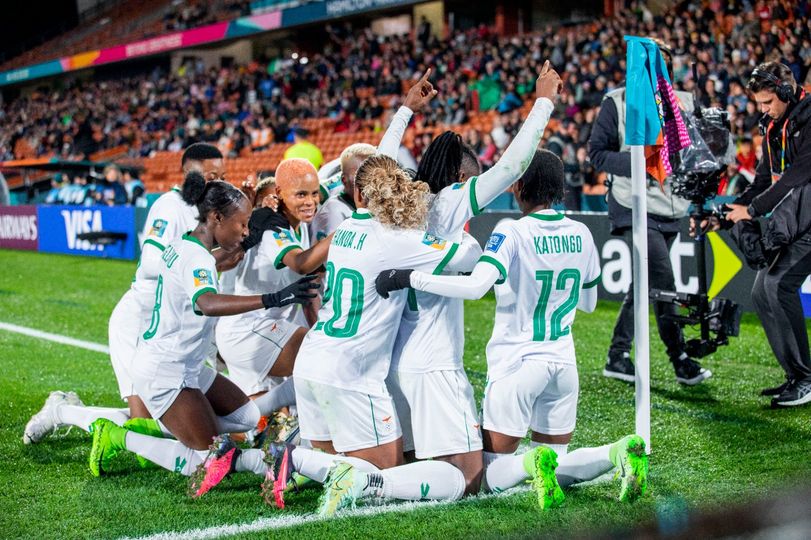 Historic Achievement for Football Association of Zambia (FAZ) as Lushomo Mweemba Scores at the FIFA World Cup
In a momentous occasion that will be etched in the annals of Zambian football history, Lushomo Mweemba has secured her place as the first Zambian player ever to score at a senior FIFA World Cup tournament. The nation's football fans are jubilant and proud as they celebrate this groundbreaking feat.
The match between Zambia and Costa Rica was nothing short of thrilling, with the Zambian team displaying remarkable skill and determination. The final score of 3-1 in favor of Zambia reflects the team's outstanding performance on the field.
Zambia's skipper, Barbra Banda, was a force to be reckoned with throughout the game, leaving her mark on the tournament. Her exceptional skills and leadership earned her the well-deserved Player of the Match Award, bringing further glory to the Zambian side.
The opening goal of the match came in the 3rd minute when Lushomo Mweemba showcased her prowess by slotting Avell Chitundu's corner into the back of the net. This historic moment set the stage for a memorable and victorious game for the Zambian team.
In the 28th minute, Zambia was awarded a penalty when Barbra Banda was fouled by Katherine Alvarado inside the box. With composure and skill, Banda calmly converted the penalty, securing Zambia's second goal of the game.
As the first half concluded, Zambia's dominance was evident, with the scoreboard showing a 2-0 lead in their favor.
In the second half, Zambia continued to dominate the proceedings, and in the 90th minute, Skipper Barbra Banda's exquisite touch set up Rachael Kundananji to score Zambia's third goal of the game, further cementing their victory.
The match ended with Costa Rica managing to score a consolation goal, but it was Zambia's day to shine, and they emerged victorious with a resounding 3-1 win.
The entire nation of Zambia is basking in pride and excitement, celebrating this historic moment for their beloved football team. Lushomo Mweemba's name will forever be etched in the record books, and her achievement serves as an inspiration for generations of Zambian footballers to come.
Congratulations to the Football Association of Zambia, Lushomo Mweemba, Skipper Barbra Banda, and the entire Zambian team on this incredible milestone and outstanding victory at the FIFA World Cup. The nation stands united in joy and pride as they continue their journey in the tournament with high hopes and unwavering support.