News
Lusaka Tigers Clinch Handball Super Elite Top 2 Championships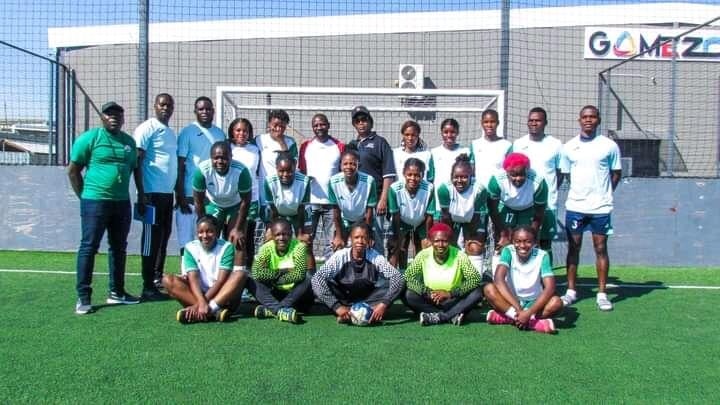 Lusaka Tigers Clinch Handball Super Elite Top 2 Championships
The Handball Association of Zambia (HAZ) recently hosted the Super Elite Top 2 Championship, a spectacular showcase of handball talent in both the men's and women's divisions. The event was filled with thrilling matches that left fans on the edge of their seats.
The women's final kicked off the excitement as Lusaka Tigers Handball Club faced a formidable opponent in Kasisi Handball Club. In a display of dominance and prowess, the Lusaka Tigers emerged victorious with a convincing score of 22-12. Their performance showcased their skill and teamwork, solidifying their status as champions in the women's division.
The men's final was equally anticipated, and it didn't disappoint. The match between the Lusaka Tigers and Kamwala Stars was a tightly contested battle, with both teams demonstrating their skill, determination, and will to win. In the end, the Lusaka Tigers emerged victorious with a final score of 24-15, cementing their position as the top team in the men's division.
The National Olympic Committee of Zambia (NOCZ) recognized and commended the Handball Association of Zambia (HAZ) for its exceptional efforts in organizing and hosting the event. Such competitions not only showcase the immense talent within the sport but also contribute to the growth and popularity of handball in Zambia.
These championships serve as a testament to the dedication and hard work of the athletes and the commitment of the organizers in promoting and advancing the sport of handball in the country. With such thrilling performances, the future of handball in Zambia looks bright, and the Lusaka Tigers can proudly call themselves the champions of the Super Elite Top 2 Championships.