News
Lusaka Provincial Division One Ends, Evans Kangwa Awards Joseph 'Sabobo' Banda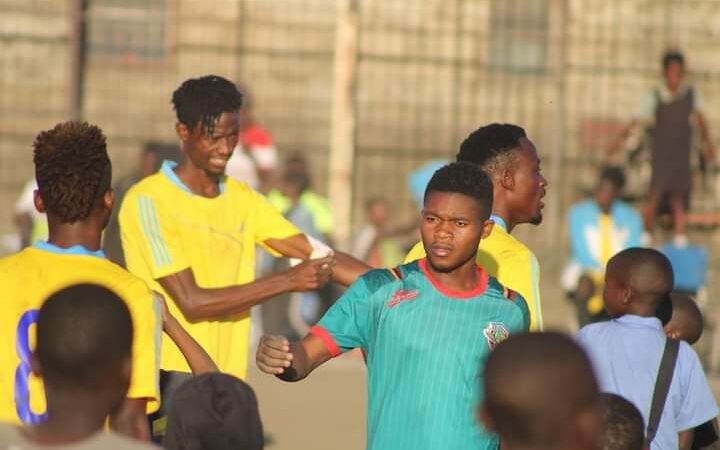 Lusaka Provincial Division One Ends, Evans Kangwa Awards Joseph 'Sabobo' Banda
FAZ Lusaka Provincial Division 1 finally ends following The league that kicked off on January 10, 2021, saw 306 matches played within a space of six months.
However, Zambia U-17 National team forward Joseph 'Sabobo' Banda was named a the top goal scorer of the season with 15 goals beating his closest rival Michael Musonda of Young Green Buffaloes who finished on 14 goals.
Banda's goal in Athletico Lusaka's 2-0 win over Sable Bulls guided the boy to an 8th position finish on the table.
Sabobo will pocket K5,000.00 from the pledge of the Zambia National team and Arsenal Tula striker Evans Kangwa as an award for the young lad.
The rest of the results are as follows:
Kalilo 0-1 Paramilitary (Kelvin Mbewe)

Young Green Buffaloes 3-0 Airport Warriors

Irwin Rangers 0-1 Young Zanaco (Mike Sibande)

Athletico Lusaka 2-0 Sable Bulls (Sabobo, Majapa)

Shamuel 0-0 Riflemen

Lusaka City Council 2-1 Chainda Bombers (Siakalima Chikaile, Ocean
Malambo | Obby Habenzu)
Misisi Youth Academy 0-0 Happy Hearts

Young Napsa 1-2 Vector ( | Robby Katongo, Geoffrey Mashata)

Chongwe United 1-1 Kabwata Dynamos (Justin Mumba |Emmanuel Mulenga)