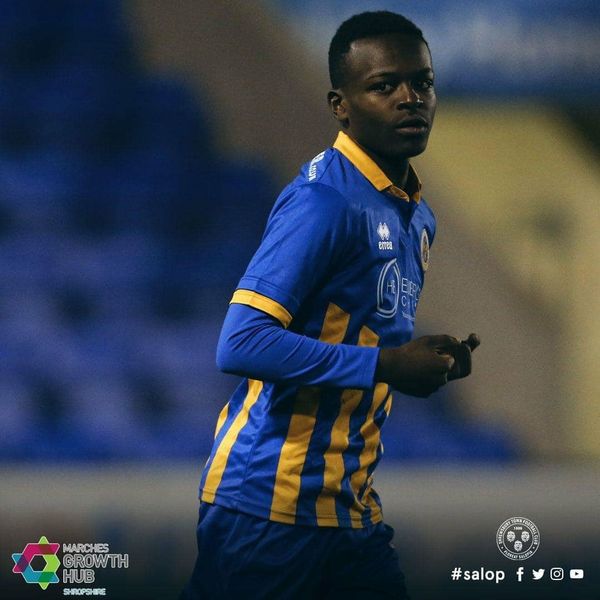 Lifumpa Mwandwe Goes the Distance as HFX Wanderers FC Secure 1-1 Draw Against Pacific FC in Canadian Premier League Clash
Halifax, Canada – In a thrilling Canadian Premier League encounter, Zambian striker Lifumpa Mwandwe showcased his skills and endurance by playing the full 90 minutes for HFX Wanderers FC. The match ended in a hard-fought 1-1 draw against Pacific FC, with Mwandwe's contributions proving crucial for his team.
The game, held at a vibrant stadium in Halifax, was a spectacle of competitive football. Both HFX Wanderers FC and Pacific FC exhibited exceptional talent and determination, making it a captivating contest for fans in attendance.
Lifumpa Mwandwe, the Zambian sensation, demonstrated his commitment and prowess on the field throughout the match. His agility and versatility on the pitch posed a constant threat to the opposition's defense. Mwandwe's involvement was instrumental in creating scoring opportunities for his team, and his relentless work ethic was a testament to his dedication.
The match saw moments of brilliance from both sides, but it was HFX Wanderers FC who broke the deadlock, with an impressive goal that ignited the home crowd. The goal provided a well-deserved lead, but Pacific FC responded with equal determination, finding the back of the net to level the score.
Despite the fierce competition and Pacific FC's efforts to secure a victory, HFX Wanderers FC's defense held strong, thanks in part to Lifumpa Mwandwe's defensive contributions. His presence on the pitch was invaluable in maintaining the team's equilibrium.
The 1-1 draw in this Canadian Premier League clash adds a valuable point to HFX Wanderers FC's tally and keeps them in the mix for league honors. Lifumpa Mwandwe's performance showcased his significance to the team's strategy and his growing influence in Canadian football.
As the season progresses, fans can expect more thrilling encounters featuring Lifumpa Mwandwe and HFX Wanderers FC, as they continue their quest for success in the Canadian Premier League.