News
Larry Bwalya's 62-Minute Effort Not Enough as Sekhukhune United Falls to Lamontville Golden Arrows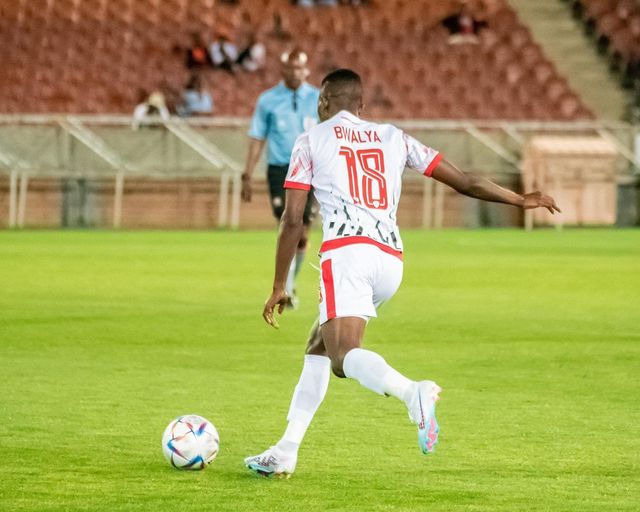 Zambian Midfielder Larry Bwalya's 62-Minute Effort Not Enough as Sekhukhune United Falls to Lamontville Golden Arrows
In a closely contested DStv Premiership clash, Zambian midfielder Larry Bwalya gave it his all, playing a 62-minute shift for Sekhukhune United. However, his efforts weren't sufficient to secure a victory for his team, as they ultimately succumbed to a 1-0 defeat at the hands of Lamontville Golden Arrows. The encounter took place with an added layer of significance, as Zambian compatriot and coach Collins Mbesuma was present on the technical bench.
The game was marked by fierce competition from both sides, with Larry Bwalya displaying his skills and dedication in the midfield for Sekhukhune United. Despite their best efforts, Sekhukhune United was unable to break through Lamontville Golden Arrows' solid defense and failed to find the back of the net.
The only goal of the match came from the Lamontville Golden Arrows, who managed to capitalize on a scoring opportunity and secure the victory. The goal proved to be the decisive moment in the game, leaving Sekhukhune United disappointed with the outcome.
Zambian coach Collins Mbesuma, who has been a source of inspiration and guidance for many Zambian players, watched from the technical bench as his team fought hard but fell short in this particular encounter. Despite the setback, Larry Bwalya and the entire Sekhukhune United team are sure to regroup and continue their efforts to climb the DStv Premiership standings.
The defeat serves as a reminder of the competitive nature of South Africa's top-tier football league, where every match presents a challenge. Larry Bwalya's consistent efforts on the pitch are sure to play a vital role in Sekhukhune United's future endeavors as they aim to bounce back from this setback and achieve success in the league.