RESULTS
Kansanshi Dynamos Win 2-0 Against Kabwe Warrior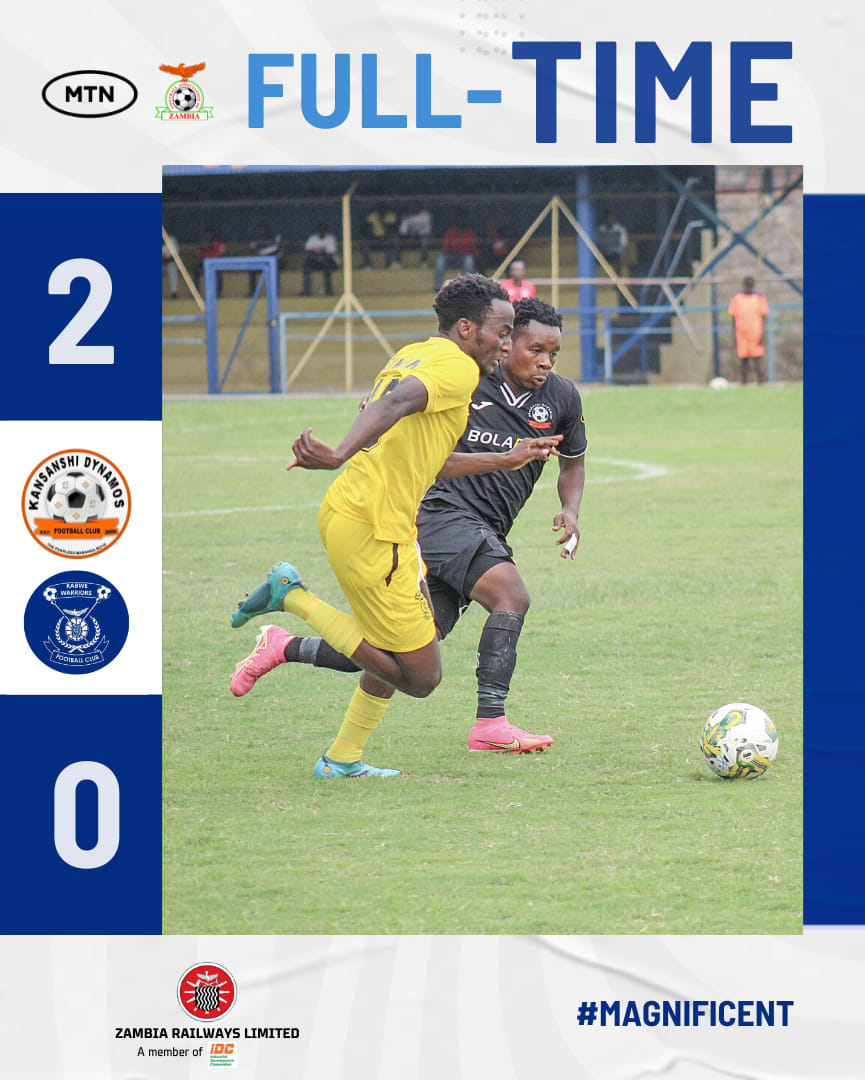 Kansanshi Dynamos Win 2-0 Against Kabwe Warrior
In an exciting full-time encounter, the Kansanshi Dynamos showcased their exceptional skills and determination as they secured a well-deserved 2-0 victory over Kabwe Warrior.
The match was a true testament to their strength and strategy, with the Dynamos' players displaying outstanding teamwork and precision.
From the first whistle, it was clear that Kansanshi Dynamos were in control, dominating possession and pressing forward with intent.
Their offense was relentless, creating numerous goal-scoring opportunities, while their defense remained rock-solid, preventing Kabwe Warrior from making any significant inroads.
The first goal of the match came from an expertly executed set piece, highlighting the Dynamos' tactical prowess. A well-placed free-kick found its target, and the net bulged as the crowd erupted in cheers.
This early lead set the tone for the rest of the game, and Kansanshi Dynamos continued to assert their authority.
Their second goal was a testament to their offensive coordination, with a precise through ball splitting the Kabwe Warrior defense, and a clinical finish sealing the victory.
The fans in the stadium were treated to a thrilling display of football, as Kansanshi Dynamos' players demonstrated their skill and determination in this memorable victory.
The win not only secured three crucial points in the league but also showcased the team's potential for a successful season ahead.