Music
Kabwe Warriors FC Shocks Power Dynamos with a Thrilling 2-Goal Victory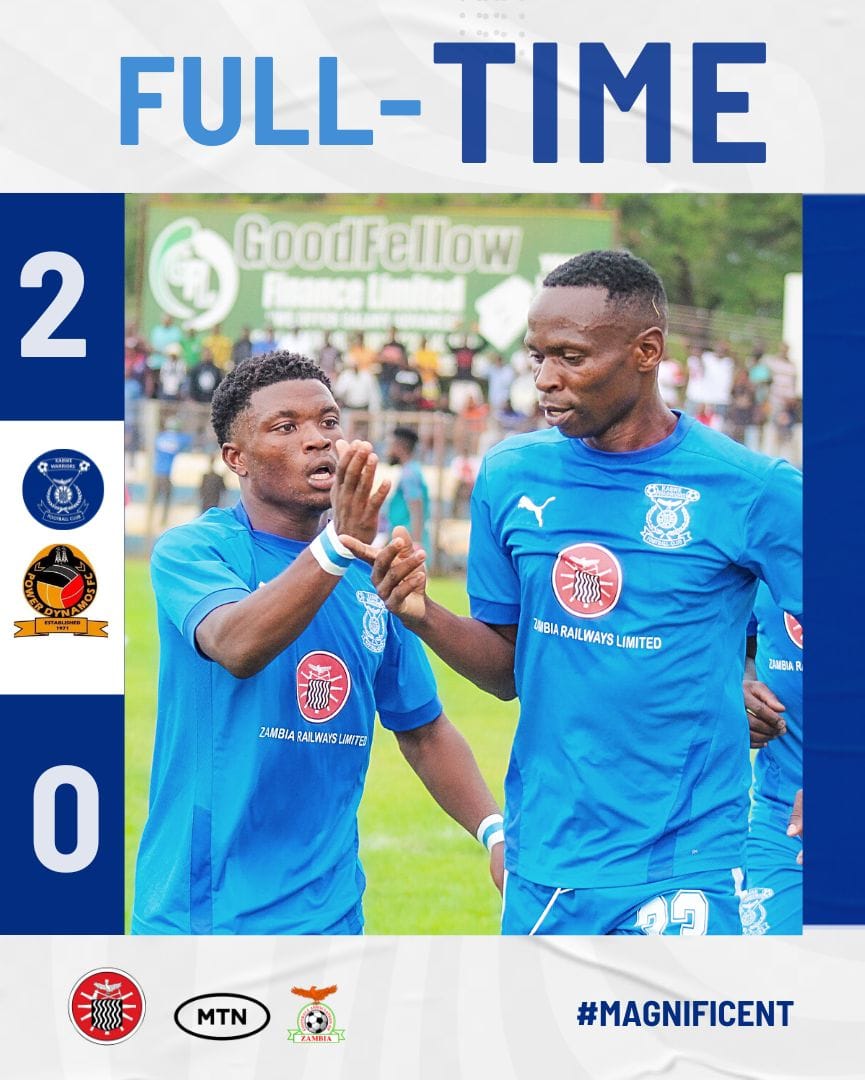 Kabwe Warriors FC Shocks Power Dynamos with a Thrilling 2-Goal Victory
In a thrilling match that had fans on the edge of their seats, Kabwe Warriors FC demonstrated their prowess on the field by scoring two remarkable goals against the formidable defending champions, Power Dynamos Football Club.
This electrifying showdown showcased the incredible skill and determination of Kabwe Warriors, a team that has been making significant strides in the world of football.
The first goal, a brilliant display of teamwork and precision, left the crowd roaring with excitement as Kabwe Warriors took an early lead.
The crowd's enthusiasm was matched only by the relentless spirit of the players who showed no signs of slowing down.
Power Dynamos Football Club, known for their resilience and championship pedigree, fought valiantly to claw their way back into the game, creating an intense battle of wits and athleticism.
The match was marked by spectacular saves from both goalkeepers, heart-stopping near misses, and a display of tactical brilliance from both sides.
However, it was Kabwe Warriors FC who had the last say, sealing their victory with a second goal that sent their supporters into a frenzy of celebration.
This win not only solidified Kabwe Warriors' reputation as a rising force in the football world but also added another layer of suspense to the ongoing football season.
Fans and pundits alike are left eagerly anticipating the next chapter of this exciting rivalry