HIGHLIGHTS
HIGHLIGHTS | Arsenal vs Nottingham Forest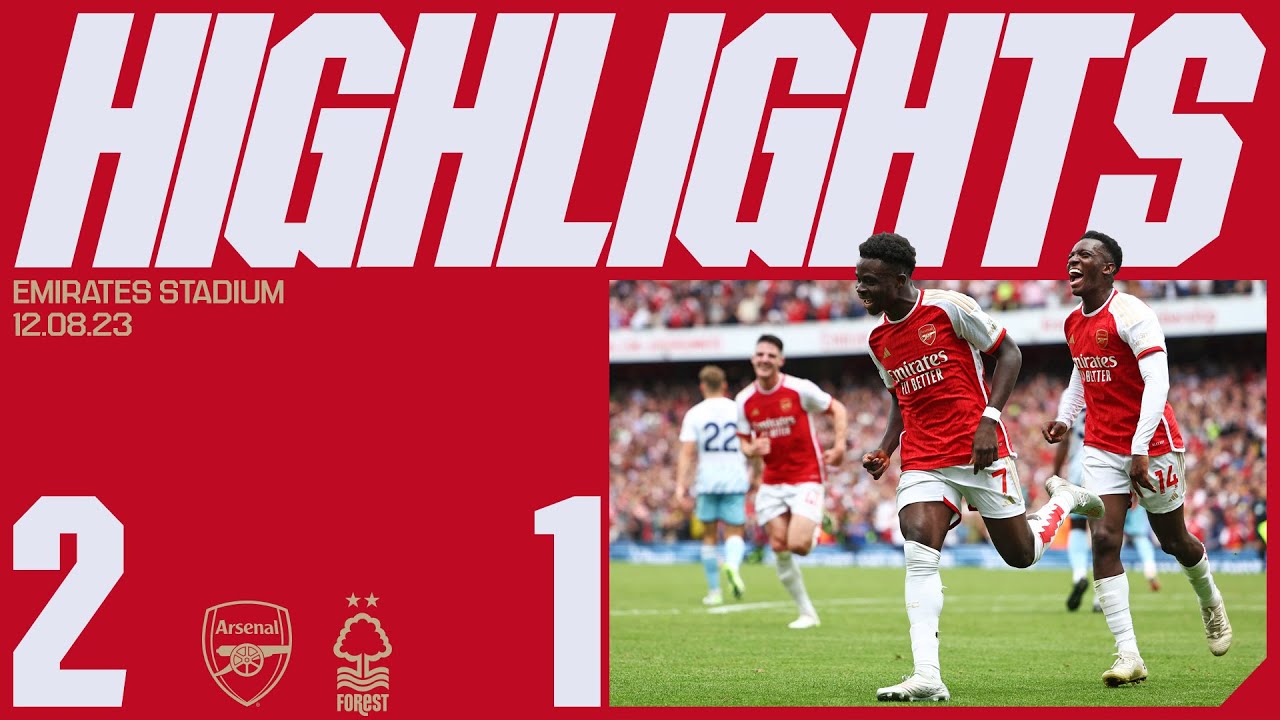 WATCH: HIGHLIGHTS | Arsenal vs Nottingham Forest (2-1) | Premier League  
In a Premier League match between Arsenal and Nottingham Forest, Arsenal secured a 2-1 victory. Despite a 30-minute delay due to ticketing issues, Arsenal managed to start their season on a winning note. The match saw high expectations from Arsenal fans following their strong recruitment and previous season's title bid.
Eddie Nketiah opened the scoring for Arsenal with a goal, assisted by a skillful play from Gabriel Martinelli on the left wing. Bukayo Saka extended Arsenal's lead before halftime with a spectacular strike, curving the ball into the top corner from outside the penalty area.
Nottingham Forest's Taiwo Awoniyi managed to bring hope to the visitors by scoring a goal, initiating a Forest counterattack towards the end of the match. However, despite some tense moments, Arsenal held on to their lead and secured the victory.
The victory marks a positive start to Arsenal's Premier League campaign after a successful summer of recruitment and expectations following their previous title bid.