News
Grant Faces Goalkeeper Conundrum Ahead of Niger Showdown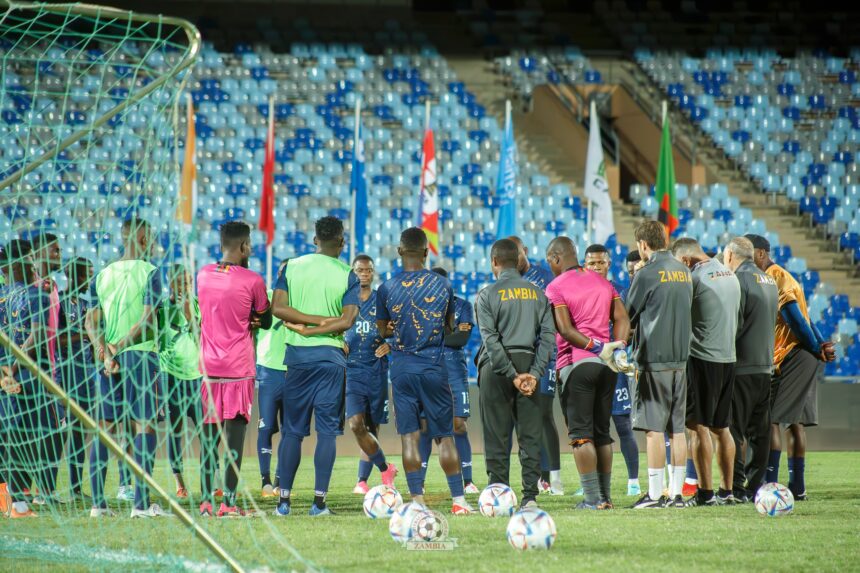 Grant Faces Goalkeeper Conundrum Ahead of Niger Showdown
Grant faces a crucial decision as he weighs his options between Francis Mwansa, who displayed composure in the match against Congo Brazzaville, Lawrence Mulenga, recognized for occasional unpredictability, and Charles Kalumba, a talented yet untested contender.
The significance of Grant's choice cannot be understated in a high-stakes game, potentially influencing the outcome significantly. While Chipolopolo fans have openly voiced their preference for Mulenga over Mwansa, citing Mulenga's standout performance in the 3–0 victory against Ivory Coast in an AfCON qualifier, Grant is known for sticking to his decisions despite external pressures.
The pressing question remains: Will Grant yield to public opinion and opt for Mulenga over Mwansa?
This upcoming match holds immense importance for Zambia's World Cup aspirations, providing an opportunity to solidify their lead in Group E. A victory would bolster Chipolopolo's position at the top as the qualifiers enter a recess.
Meanwhile, in Dar es Salaam, fans eagerly await the clash between joint leaders Tanzania and 2022 World Cup semi-finalists Morocco. Tanzania, with three points from their 1-0 win over Niger, faces Morocco, yet to play a match after Eretria withdrew. The outcome of this encounter will have implications for Zambia's standing in Group E.
Reflecting on Zambia's recent performance against Congo Brazzaville, where they scored four goals but conceded two in quick succession, the need to shore up the defense while maintaining attacking momentum is evident.
Grant, known for the quality in his team, is likely to maintain the core of the starting lineup from the previous match, possibly making minor adjustments such as resting players like Roderick Kabwe and Benson Sakala.
For Niger, this match represents an opportunity for redemption and a chance to avoid a second consecutive loss. Coach Ibrahim Zakariaou aims for a resilient performance to revive their qualifying campaign and boost team morale.
Under Grant's management, Zambia remains unbeaten in competitive matches, boasting four wins and one draw in the last five games. As the hours tick down to kick-off, the looming question is whether Niger can be the team to disrupt Grant's impressive run.