HOME
Golden Mashata Aims for Cosafa Gold in Debut Tournament
Golden Mashata Aims for Cosafa Gold in Debut Tournament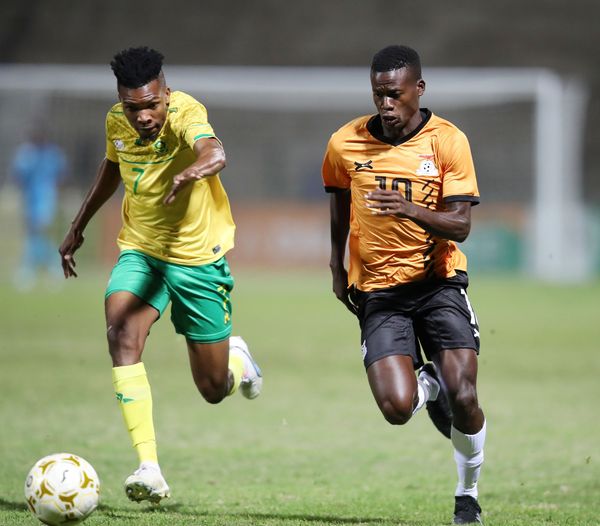 Golden Mashata, the Chipolopolo attacking midfielder, has set his sights on winning the Cosafa Cup in his debut tournament, considering it the culmination of his dream performance. Following his spectacular goal that helped Zambia secure a 2-1 victory over South Africa and advance to the final of the 2023 Cosafa Cup, Mashata expressed the team's determination to add a seventh crown to their collection as defending champions.
Having scored two goals and provided two assists in four matches during the tournament, Mashata feels highly motivated by his individual contributions. The forward, who plays for Green Buffaloes, considers his debut tournament a significant source of inspiration and is determined to continue performing at a high level.
Mashata confidently stated, "We are going for the title. As we said before, we came here to defend the title. We understand what is at stake, and our goal is to become champions. We will win."
Reaching the final in his first senior national team tournament is a major achievement for Mashata and a significant milestone in his career. He expressed his gratitude to his team for their collective efforts, acknowledging the hard work they put in to secure their spot in the final. Mashata dedicated the victory to his mother, who had prophesied his goal and the team's triumph through a phone call.
"It is a great accomplishment for me and the team. We fought hard for this, and hopefully, we will defend the title. I dedicate this victory to my mom because she called me and told me that I would score and we would win," Mashata shared.
Zambia will face Lesotho in the final of the 2023 Cosafa Cup on Sunday at the King Zwelithini Stadium. With their sights set on claiming the championship once again, Mashata and his teammates are eager to showcase their skills and determination in pursuit of Cosafa gold.