News
Fridah Kabwe Player of the Match in Zambia's COSAFA Triumph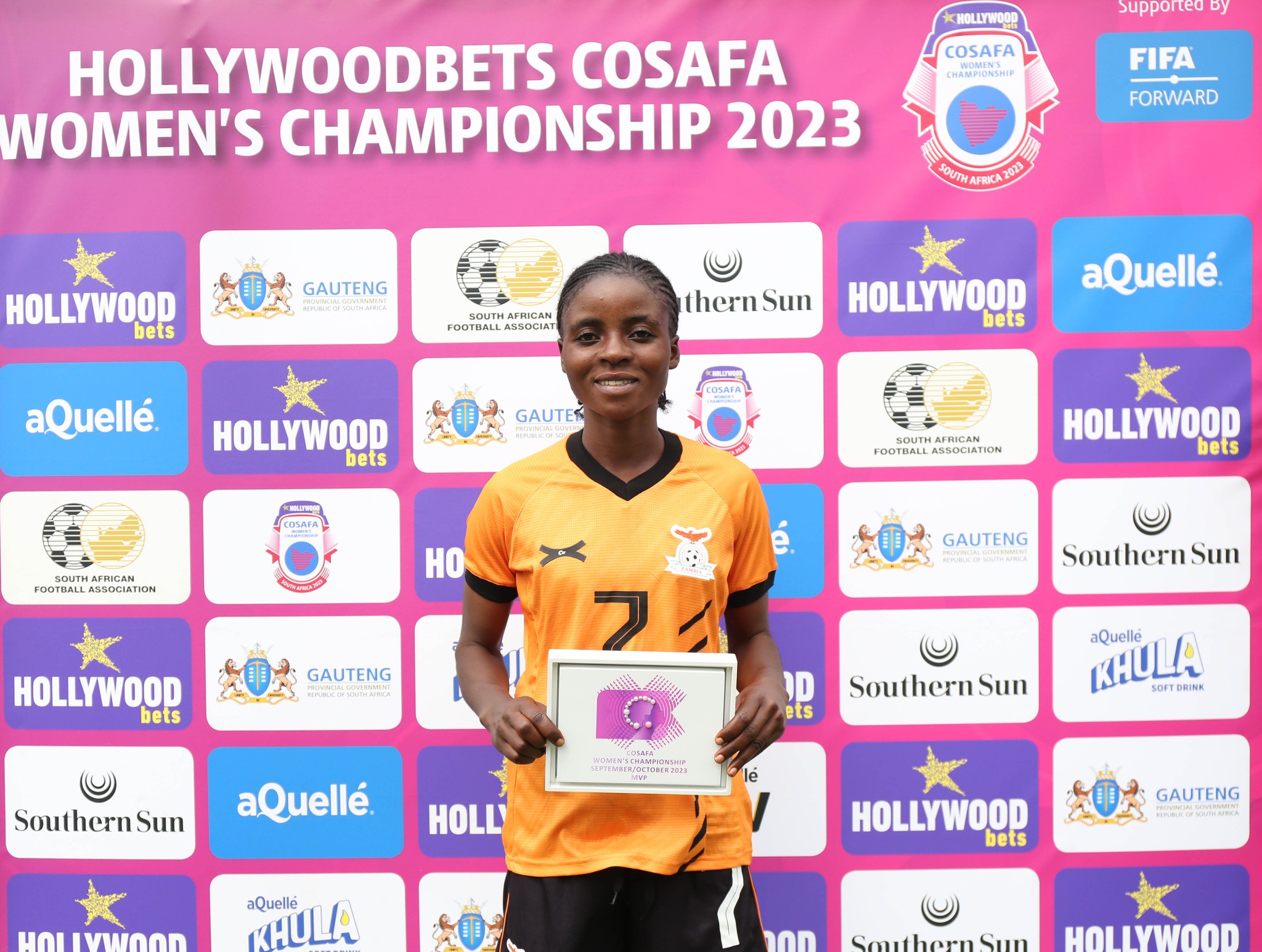 Fridah Kabwe Player of the Match in Zambia's COSAFA Triumph
Fridah Kabwe, the formidable striker for the Copper Queens, left an indelible mark during the 2023 Hollywoodlbets COSAFA Women's Championship.
With her extraordinary skills and a relentless determination, she emerged as a true standout in the tournament. The match between Zambia and Comoros at Johannesburg's UJ Stadium on September 10, 2023, witnessed her remarkable prowess on the field.
Fridah not only contributed significantly to her team's victory but also earned the prestigious Player of the Match award.
Kabwe's performance in the match was nothing short of exceptional.
Her ability to maneuver through the opposing team's defenses and deliver precision strikes on goal was truly awe-inspiring.
She demonstrated not only her scoring prowess but also her strategic playmaking skills that set her apart as a footballing talent to watch.
Her relentless dedication and passion for the game were evident in every movement on the field, and it was no surprise that she was deservedly honored as the Player of the Match.
Fridah Kabwe's achievements serve as a testament to her commitment to her team and her country's pride, making her a rising star in the world of women's football.