News
FAZ to Conduct Groundsmen Workshop to Elevate Pitch Maintenance Standards

FAZ to Conduct Groundsmen Workshop to Elevate Pitch Maintenance Standards
The Football Association of Zambia (FAZ) is set to host its inaugural workshop for groundsmen in the Zambian Premier League, marking a significant step towards enhancing pitch maintenance standards. This three-day workshop, encompassing both theoretical and practical aspects, is scheduled to take place from September 19th to September 21st, 2023, in the administrative capital of Eastern Province, Chipata.
Pitch quality and maintenance have been ongoing concerns, prompting FAZ to proactively engage groundsmen in the Zambian professional football community. The aim of this workshop is to empower these essential individuals with the latest knowledge and techniques in pitch maintenance.
Iva Lengwe, the Club Licensing Manager, explained that this initiative was inspired by a successful workshop organized by FIFA in collaboration with the Moroccan Football Federation in Rabat. FAZ was a participant in this workshop and intends to share the knowledge acquired to raise pitch maintenance standards in the Zambian Premier League (ZPL).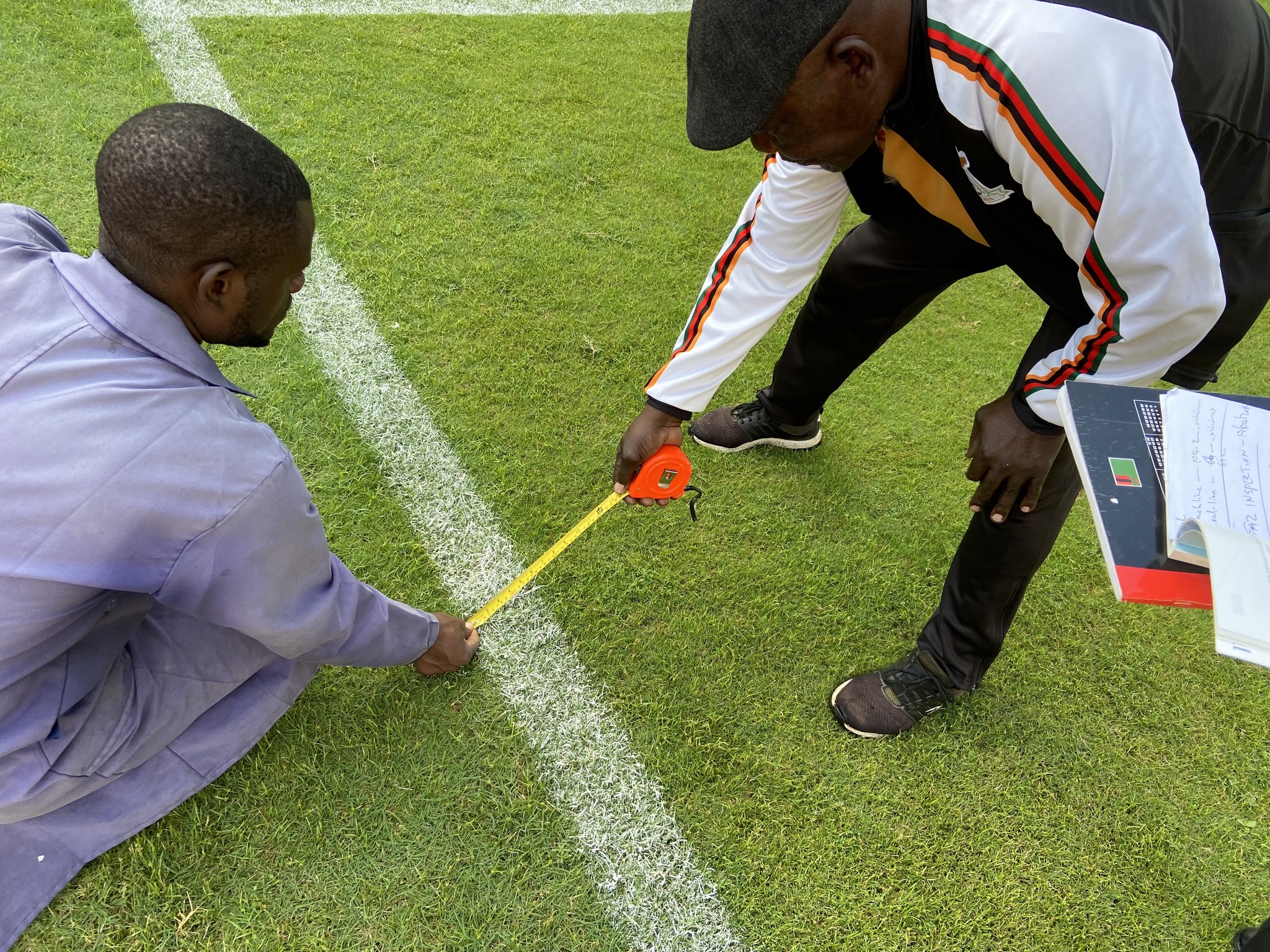 One of the primary objectives of the workshop is to educate groundsmen on effective pitch management techniques. It also seeks to provide FAZ and the league with vital insights into pitch maintenance practices. Additionally, the workshop aims to foster the creation of structures within football that facilitate the collection, archiving, sharing, and dissemination of ideas related to pitch management and upkeep.
This workshop represents a crucial step forward in improving the quality of playing surfaces in the Zambian Premier League and National Division One League. By investing in the skills and knowledge of groundsmen, FAZ is dedicated to creating a more conducive and professional football environment in Zambia.