News
FAZ Petition FIFA Over Moroccan Referee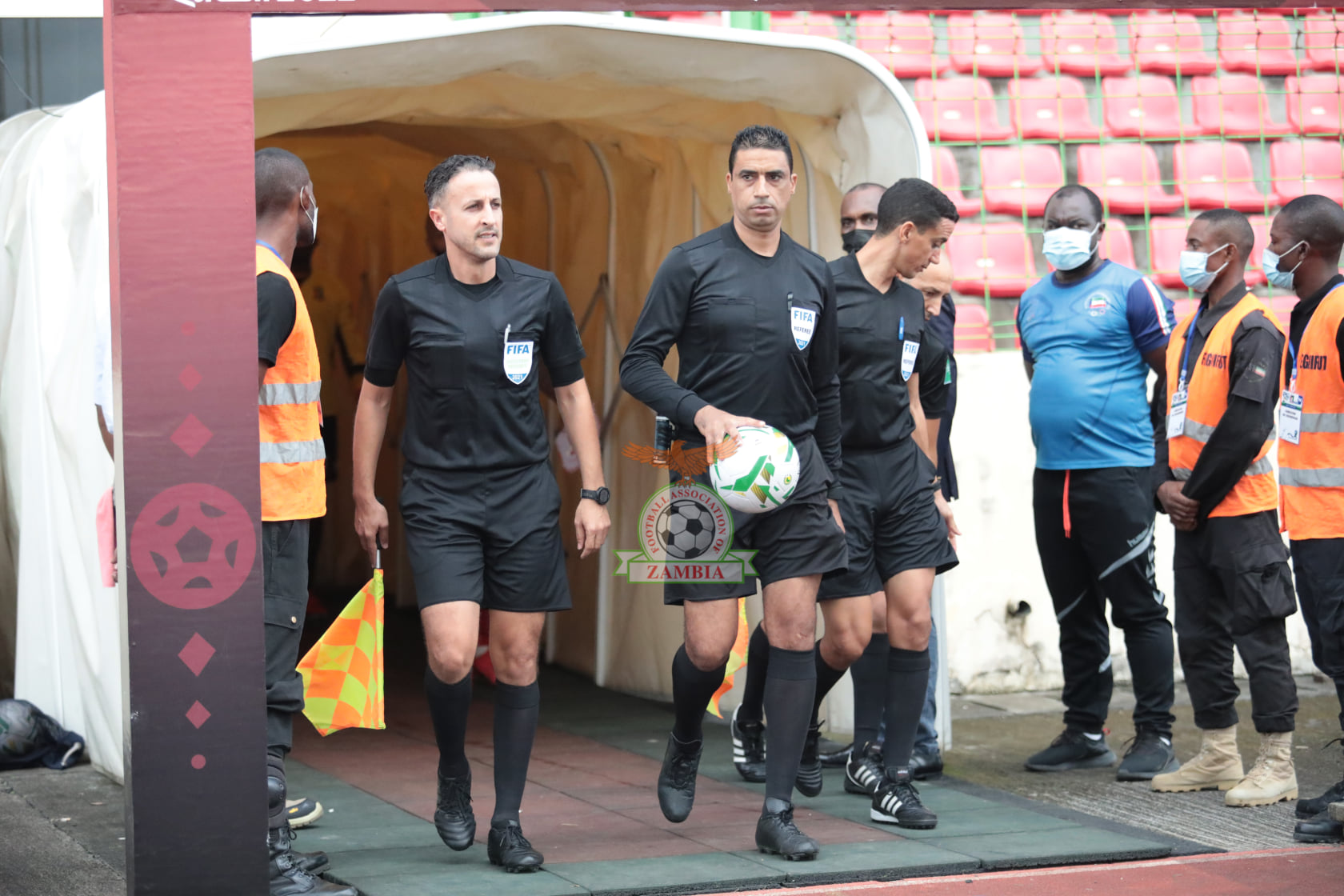 The Football Association of Zambia FAZ Petitions FIFA Over Moroccan Referee
The Football Association of Zambia (FAZ) has reported a case of poor match officiating to CAF following yesterday's Chipolopolo loss against Equatorial Guinea in a World Cup qualifier match.
FAZ President Andrew Kamanga says he, and other FAZ officials went to see the match commissioner to closely investigate the decision making in the World Cup qualifier which had many questionable decisions by the Moroccan referee NOUREDDINE ELJAAFARI.
Andrew says the Chipolopolo boys played the second half under protest as a result of first half anomalies by the match officials.
Read Also>>>  Zambia Loses Hope In Qualifying To The FIFA World Cup Qatar 2022 After Being Beaten By Equatorial Guinea
Speaking when he addressed the team after the match, KAMANGA outlined the foul on PATSON DAKA which should have resulted in a booking for the Equatorial Guinea defender as well as the inconsistency that resulted in Guinea's second goal.
KAMANGA said FAZ will wait to hear from CAF on the way forward.
Meanwhile, Youth and Sports Minister ELVIS NKANDU advised the team to put yesterday's result behind them and beat Equatorial Guinea on home soil on Sunday.
NKANDU said Guinea played with 12 men because the referee gave them an advantage with the decision making.
He alleged that the match officials were looking for any infringement to book a Zambian player which is against fair play rules.
NKANDU has since told the team that President HAKAINDE HICHILEMA may be Present to cheer the team at the National Heroes stadium for them to get the much needed win to revive their hopes of qualification.