News
Fashion Sakala Nets A hat-trick while Leicester City Striker Patson Contributed a Goal As Zambia Thrashed Mauritania 4-0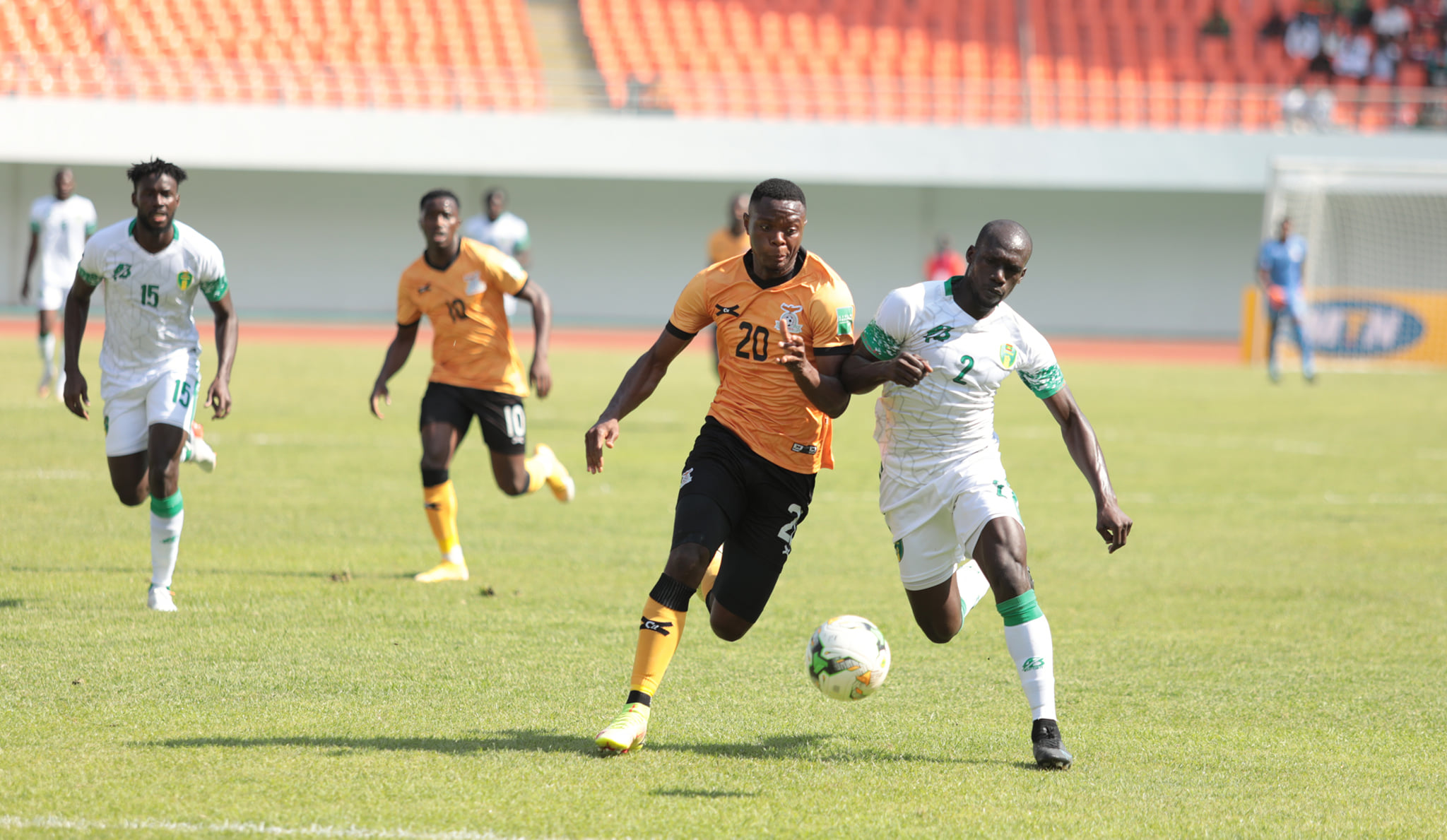 Fashion Sakala Nets A hat-trick while Leicester City Striker Patson Contributed a Goal As Zambia Thrashed Mauritania 4-0
Fashion Sakala netted a hat-trick while Leicester City striker Patson Daka contributed a goal as Zambia thrashed Mauritania 4-0 at the National Heroes Stadium in a penultimate round of the Qatar 2022 FIFA World Cup Group B qualifier.
Coach Beston Chambeshi made four changes to the team that was held to a 1-1 draw by Equatorial Guinea last month at the same venue.
Simon Silwimba came on to take the place of Benedict Chepeshi, Injured Clatous Chama made way for Evans Kangwa, Cyril Chibwe Mwenya and Kelvin Mubanga Kampamba dropped to the bench for Toaster Nsabata and Patson Daka respectively.
Zambia started on a bright note with Evans Kangwa proving to be a menace on th left wing and creating chances for Patson Daka much to the delight of the fans.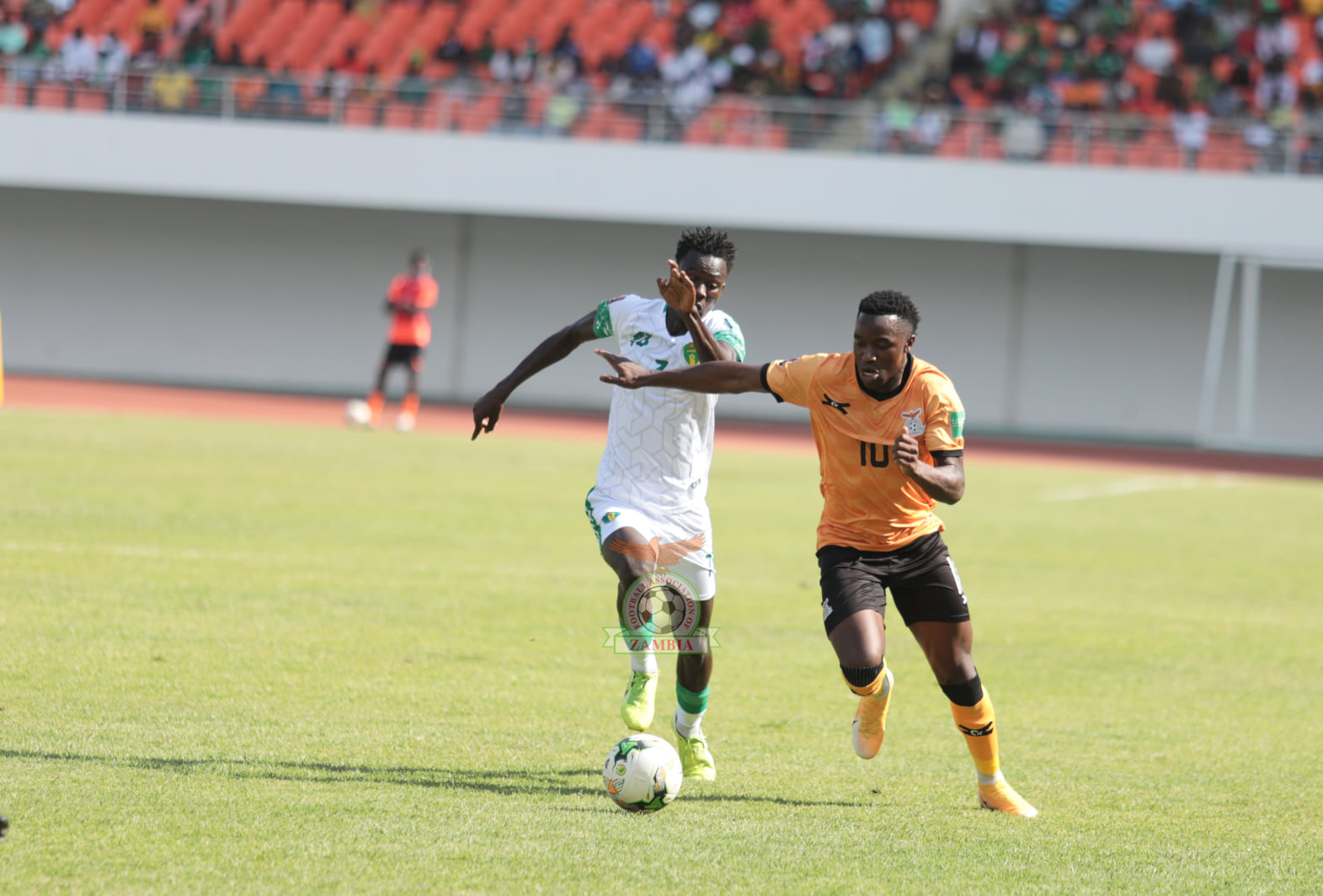 Patson Daka had a chance to open the lead in the ninth minute but his weak shot was easily felt with by Diop Babacar in the Mauritania goal. A minute later it was Fashion with a chance to put Zambia ahead but he failed to connect with a cross from Evans Kangwa.
Zambia again came close in the 17th minute after Emmanuel Banda Jr played a short corner and combined with Rally Bwalya to create a chance for Sakala Jnr who unfortunately was offisde.
Rally Bwalya and Emmanuel combined again two minutes later from a corner but the shot from the latter went straight at Diop.
Zambia finally took the lead in the 34th minute as Patson Daka rose high to head home a Prosper Chiluya beautiful cross, 1-0. It was 2-0 four minutes later as Fashion Sakala Jnr slotted home from close range after some beautiful play from Patson Daka.
Fashion Sakala Jnr made in 3-0 in the at half time as he converted from the spot after Evans Kangwa was brought down by the goalkeeper to make sure the match went to the break with Zambia leading 3-0.
In the second stanza, Zambia picked up from where they left off in the first half and could have added to their advantage in the 47th minute after a mistake at the back to give Emmanuel Banda an opportunity only for him to put his shot wide off the goal.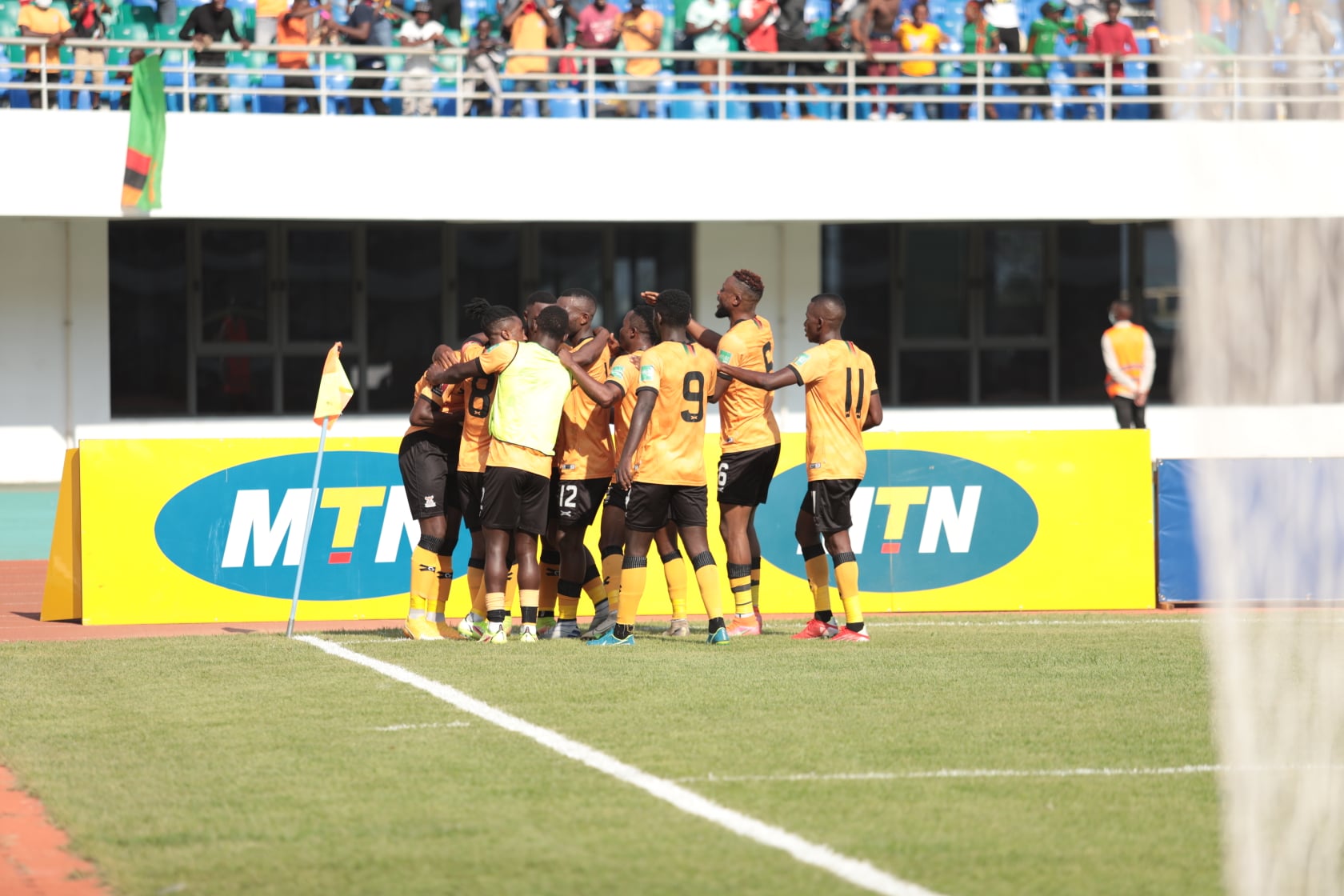 Fashion Sakala completed his hat-trick in the 63rd minute as he finished off in fine style after some good play from Patson Daka and Lubambo Musonda.
Klings Kangwa, Benedict Chepeshi and Kelvin Mubanga Kampamba came on to replace Rally Bwalya, Simon Silwimba and Evans Kangwa as the technical bench looked to maintain the high tempo by bringing on fresh legs.
Injury forced Lubambo Musonda out and was replaced by Spencer Sautu while Emmanuel Banda was rested for Dickson Chapa.
The win takes Zambia to seven points and three points shy of group leaders Tunisia who are away in Equatorial Guinea later today
Source: ZMF