News
Ethan Jere, the Eight-Year-Old Aquatic Dynamo, Shatters Records at Second League Swimming Gala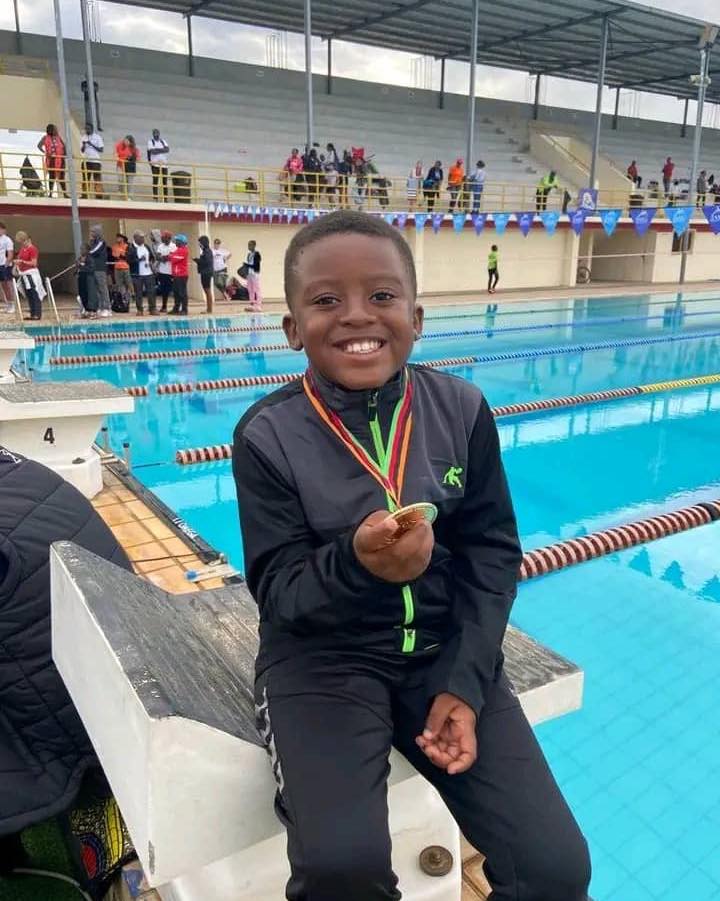 Ethan Jere, the Eight-Year-Old Aquatic Dynamo, Shatters Records at Second League Swimming Gala
In a dazzling display of talent and determination, eight-year-old Ethan Jere has left the swimming world in awe by breaking the 200 backstroke record at the second league swimming gala. Representing the Lusaka International Community School (LICS) Warriors, Ethan's remarkable feat has positioned him as a rising star in the aquatic realm.
Ethan, brimming with ambition, expressed his dream of representing Zambia at the Olympics and securing a coveted spot on the national team. His dedication to the sport and unwavering focus on achieving high aspirations at such a young age have not gone unnoticed.
Mmbalo Sililo, Ethan's coach, beamed with pride at the LICS Warriors' overall performance, finishing third despite competing against larger and more established clubs. Sililo emphasized the determination and spirit displayed by the team, particularly praising Ethan for his exceptional record-breaking achievement.
Zambia Swimming Union (ZASU) president, Guy Phiri, hailed the gala as a significant success, underscoring the federation's satisfaction with the evident progress showcased by the participating clubs. Ethan's outstanding performance is a testament to the growth and talent flourishing within Zambia's swimming community.
As a budding swimming sensation, Ethan Jere's record-breaking swim serves as inspiration for aspiring young athletes across the country. The photo credit to Paul Shalala immortalizes this remarkable moment, capturing the essence of Ethan's triumph and the promising future he holds in the world of competitive swimming. With dreams set on the Olympics, Ethan's journey has only just begun, and the swimming community eagerly anticipates witnessing the continued rise of this exceptional eight-year-old aquatic dynamo.