News
Enock Mwepu Made His Return For Brighton & Praises Fans After Late Come-Backs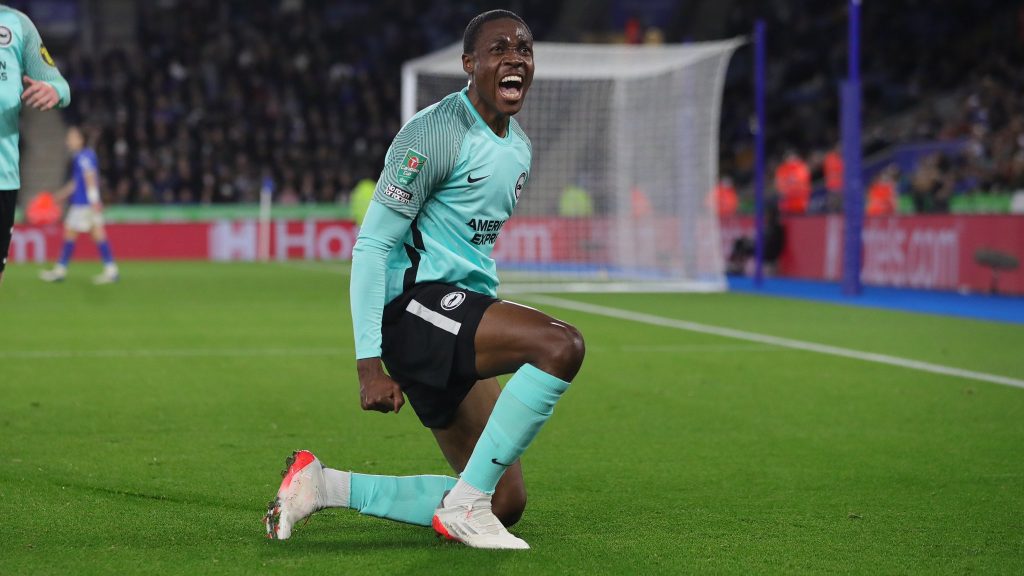 Enock Mwepu Made His Return For Brighton & Praises Fans After Late Come-Backs
ALBION star Enock Mwepu has praised the contribution of the fans during the team's draw against Southampton on Saturday.
Despite being behind for a long part of the game, Albion were able to fight back and earn a point from St Mary's thanks to Neal Maupay's late equalizer.
Summer signing Mwepu was one of the standout players for the team as his defensive and attacking contributions were constant throughout the match.
The Zambian international has suggested that the fans gave himself and the other players "extra strength" on the pitch
The 23-year-old said: "The fans were the man of the match on Saturday.
"We know we can do better on the pitch but they stuck with us and gave us the strength to go forward.
"I felt strong in my heart when we celebrated in front of them at the end."
The all action midfielder has struggled to make an impact since his arrival at the club due to injuries, but has been promising when he has been on the pitch.
Mwepu said: "I haven't had many minutes since my injury and collectively it wasn't a good start by us to the game, myself included.
"The first chance was bad timing by me, if I'd waited two seconds I could have just smashed it at the goal. For the other one, the shot wasn't hard enough and the keeper saved. I should have gone for the near post.
"But I am still learning the Premier League and adapting, especially to the intensity of the league.
"I treat each game as a learning experience while hopefully helping the team get points.
"At this time of the season with a lot of matches the most important thing is recovery as quickly as possible after the game.
"But all the players who haven't played so much know there is an opportunity to step up over this period and we will be ready.
Mwepu has also lauded the mentality of the squad and their ability to play until the final whistle.
Albion have fought back to earn points with late goals on three occasions this season, they did it against Crystal Palace, West Ham and now Southampton, with Maupay scoring each of the goals.
Mwepu said: "That's the thing about this squad, the mentality is so strong.
"You have seen that in the last two games, we kept pushing until the last whistle.
"It's good to have drawn the games but we know we can improve against Tottenham on Sunday."