HOME
Emmanuel Mayuka Swindled K90,000 | Read Full Story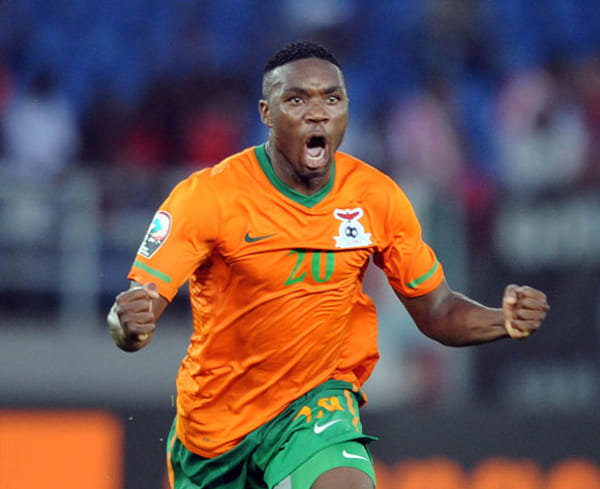 The former Chipolopolo goal poacher Emmanuel Mayuka's money he was depositing in his saving account was stolen by 2 individuals at a named bank.
While he was away in Egypt and depositing money to his savings account back home in Zambia, two suspects allegedly withdrew over K90,000 from renowned soccer star Emmanuel Mayuka.
A Bank teller & an Accountant connived to withdraw the money without the soccer star's knowledge.
The 2 are facing 15 counts involving theft, forgery theft by servant. Evidence is that Emmanuel Mayuka, 32, was alerted about the questionable transactions on account by his relationship manager at the bank, Simon Kasempe.
The star later narrated that while he was unaware of this activity, his personal manager contacted him to inquire about his bank's transaction record, to his surprise he learned that someone was withdrawing the money in question.
The Investigations further led to the 2 suspects, Evans Kabaso 30, & Kangwa Makumba 51 who were later left in the hands of the Anticorruption Commission ACC.