News
Edward Chilufya Scores Debut Goal for BK Hacken in 4-1 Victory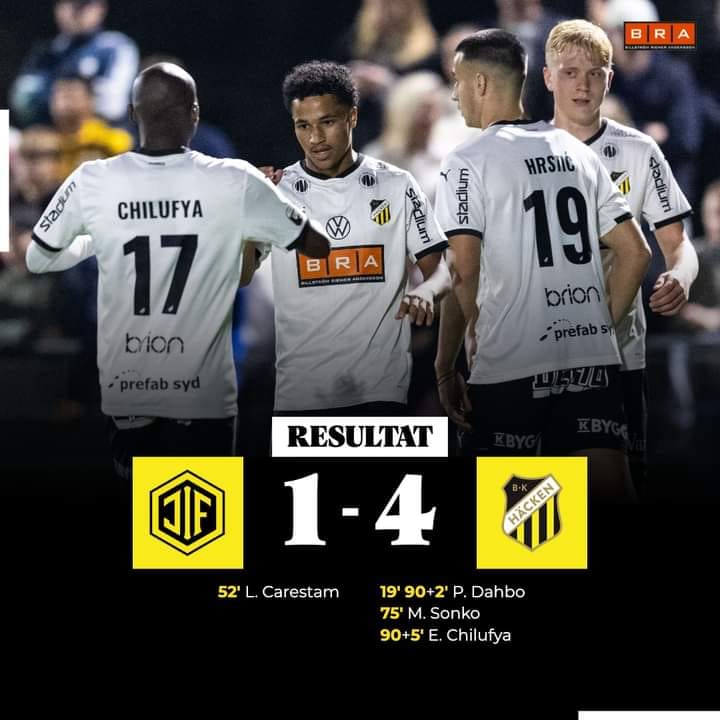 Edward Chilufya Scores Debut Goal for BK Hacken in 4-1 Victory
In a stellar performance, Zambian midfielder Edward Chilufya opened his scoring account for BK Hacken in a thrilling Svenska Cupen encounter. Chilufya's goal played a crucial role in his team's commanding 4-1 victory.
Chilufya showcased his scoring prowess and contributed significantly to his side's success on the pitch. His impressive performance is sure to solidify his position as a key player for BK Hacken this season.
This debut goal marks an exciting milestone in Chilufya's career with BK Hacken, and fans can expect to see more outstanding performances from the talented midfielder as he continues to make his mark in Swedish football.
BK Hacken's impressive 4-1 win in the Svenska Cupen demonstrates their strength and determination as they strive for success in the competition. The team's supporters have reason to be optimistic about the season ahead, with Chilufya's contributions playing a crucial role in their journey.
As Chilufya continues to adapt and excel in his new environment, he is poised to make a significant impact in Swedish football, and fans will eagerly anticipate his future performances on the pitch.