News
DSTV Premiership Begins with Exciting Clash: Sekhukhune United vs. Mamelodi Sundowns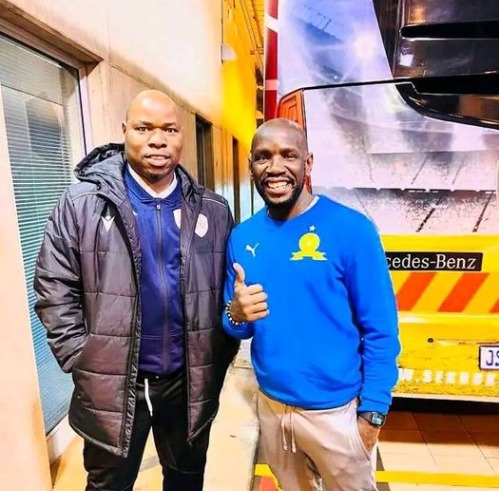 DSTV Premiership Begins with Exciting Clash: Sekhukhune United vs. Mamelodi Sundowns 
The much-anticipated DSTV Premiership kicked off with a captivating clash that had fans on the edge of their seats. In a battle of skill and determination, Limpopo-based side Sekhukhune United F.C hosted the formidable Mamelodi Sundowns, creating a spectacle that set the tone for the season.
Zambian midfielder Rally Bwalya showcased his talents as he took the field for Sekhukhune United. His contributions added a dynamic flair to the match, exemplifying his commitment to his team's success. Playing a commendable 46 minutes, Bwalya's presence left an indelible mark on the game.
Despite their valiant efforts, Sekhukhune United faced tough competition from Mamelodi Sundowns. The match concluded with a final score of Sekhukhune United FC 1 – 2 Mamelodi Sundowns, reflecting the intense battle that unfolded on the pitch.
One of the most memorable moments of the match was captured off the field, as Sekhukhune's Striker Coach Collins Mbesuma shared a Kodak moment with Mamelodi Sundowns' Goalkeeper Coach Kennedy Mweene. This heartwarming exchange showcased the camaraderie and respect that exists among players and coaches in the world of football.
As the DSTV Premiership kicks off with fervor and excitement, this clash between Sekhukhune United and Mamelodi Sundowns serves as a glimpse into the thrilling matches and captivating moments that lie ahead. Football enthusiasts can anticipate a season filled with skillful plays, dramatic victories, and heartwarming interactions that make the sport so beloved around the world.