News
Draw for 2023 COSAFA Women's Championship to Take Place on Thursday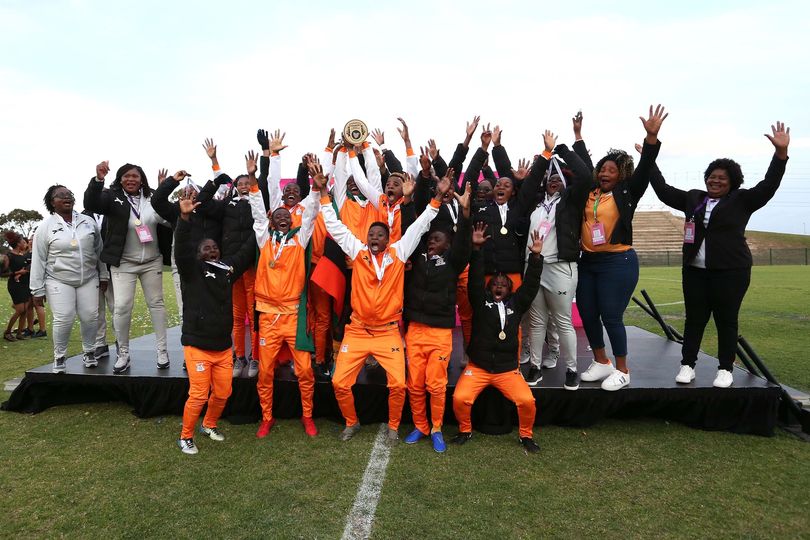 Draw for 2023 COSAFA Women's Championship to Take Place on Thursday
Excitement is building for the upcoming 2023 COSAFA Women's Championship, set to be held in Gauteng from October 4 to 15. Defending champions Zambia are gearing up to defend their maiden regional title, which they clinched at last year's tournament. This year's competition also marks the welcome return of Zimbabwe to the international fold.
The draw for the tournament will take place in Boksburg, Gauteng, on Thursday, September 14, at 11:00 AM. Fans can follow the draw live via the COSAFA Facebook and YouTube channels.
In addition to host nation South Africa, a record seven-time winner of the regional championship, Zambia leads a strong field of competitors. The participating teams include Namibia, Botswana, Malawi, Angola, Lesotho, Eswatini, Comoros, Mozambique, Madagascar, and Zimbabwe, who are returning to the competition following the lifting of their suspension.
The tournament format will see the teams divided into three groups, each containing four sides. The top nation in each pool will advance to the semifinals, and the best runner-up across the pools will also progress to the knockout rounds.
The COSAFA Women's Championship promises to be an exciting showcase of women's football, featuring teams that have excelled on the international stage. Both Zambia and African champions South Africa showcased their skills at the 2023 FIFA Women's World Cup in Australia and New Zealand.
Furthermore, this tournament will serve as excellent preparation for the second round of qualifiers for the Paris 2024 Olympic Games. Several COSAFA teams are still in contention in these qualifiers, with Zambia facing Mali, Namibia taking on Morocco, Botswana clashing with Tanzania, and South Africa meeting DR Congo in the upcoming rounds scheduled for late October.
With a rich history of women's football in the region, including seven victories by South Africa in the previous ten COSAFA Women's Championships, fans can look forward to an exhilarating competition, with teams vying for the coveted title.